Golang / Go Jobs & Developers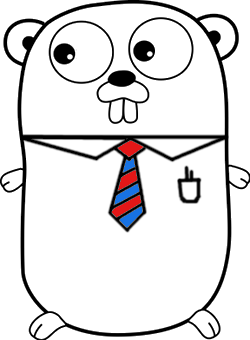 If you like the programming language Go (Golang), this is where you can find current job openings or freelance positions.
Are you looking for, or do you know of a company that is looking for Golang developers/engineers?
Help Go developers find Golang jobs & companies find developers by
submitting a job position
(No registration necessary!)
Or if you are a developer;
submit your profile
to make it easier to be found.
You can follow Golangprojects at

Twitter
,

Facebook
,

Google+
and as

rss feed
.
Random engineer/developer profile
Software developer - .Net MVC JavaSript Linux GoLang
Kharkiv, Ukraine
(Can work remotely)
Web development. Service orinted - development. - More then 4 year of commercial ASP.Net development. Have a degree in computer engineering. Selfmotivated, and interested in new programming technology....
---
See all 422 developer / engineer profiles or why not submit your own developer profile!
Latest Go/Golang jobs (635 entries)
Sort by:
Date posted | Popularity | Least viewed | Title | Company | Remote only | USA/Canada only
Core Microservices Developer - Good Dog Labs, LLC
(October 2017)
Boston, Massachusetts, United States
(Remote possible)
Join us and make an enormous impact in a hyper growth Cybersecurity field! Good Dog Labs, LLC is looking for passionate core developers and engineers to help us make a significant impact in the Identity and Access Management industry. You can help develop t...
---
Back-end Developer (Golang) - Smarp
(October 2017)
Helsinki, Finland
Developers ahoy! Smarp is looking for talented, senior-level Back-end Developers to our growing team in Helsinki where our whole tech team is located. We're looking for a person who has an endless thirst to learn and build our back-end for Smarp – the ulti...
---
Golang developer - ServiceNet Technologies India Pvt Ltd
(October 2017)
Nagpur, India
(Remote possible)
Develop terraform templates using GO...
---
CTO - CVING srl
(October 2017)
Milano, Italy
Cving has invited you to register a pending interview for the Job position of backend programmer for CVING. 
 We are looking for a GOLAN programmer or alternatively Python or Ruby with management skills, whos able to develop and manage the processes of the...
---
Software Engineer - JumpCloud
(October 2017)
Boulder, Colorado, United States
Like solving BIG problems and having BIG fun? If you enjoy knowing that your work is highly visible and mission critical, even better. JumpCloud (www.jumpcloud.com) is searching for the best in the business when it comes to helping to design and build the next...
---
Backend Engineer - Pickmister
(October 2017)
Remote, Malta
(Remote possible)
We're currently looking for an experienced Go developer to join our small, remote startup team building a daily fantasy football platform....
---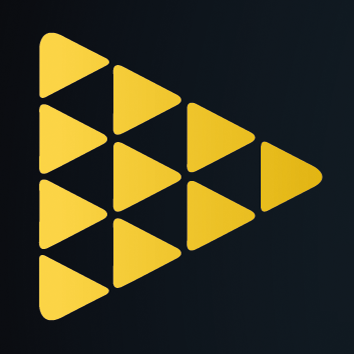 Go(lang) Content Engineer - Working Student / Intern (20h / week) - JustWatch GmbH
(October 2017)
Berlin, Germany, Germany
Your responsibilities: You will engage on all the levels of content management - from manually fixing important content to automating it on a global scaleI You will advance the internals of our content backend, including our custom scraper and the ...
---
Go(lang) Content Engineer - Working Student (20h / week) - JustWatch
(October 2017)
Berlin, Germany
Who we are looking for: Curiosity, drive and passion are shared characteristics of all people at JustWatch and we are looking for these values in every person we are hiring. We only want people who are willing to constantly learn through challenging themselve...
---
Golang Developer - Trust In Soda
(October 2017)
London, United Kingdom
(Remote possible)
Golang Developer / Go / Golang Engineer / Go Engineer / Golang / London Golang Developer required for a very successful Fintech startup to continue the companies substantial growth working on a highly ambitious Greenfield project. The Golang Developer will ...
---
Sr. Software Engineer, Golang -- Drivers Team - MongoDB
(October 2017)
New York, New York, United States
Our Drivers team at MongoDB is helping connect any developer to MongoDB using the language and technical stack of their choosing. We are currently seeking a passionate Go developer to build out our Golang Driver. This individual will be an authority at the cro...
---
---