Golang / Go Jobs & Developers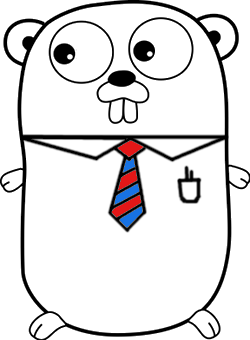 If you like the programming language Go (Golang), this is where you can find current job openings or freelance positions.
Are you looking for, or do you know of a company that is looking for Golang developers/engineers?
Help Go developers find Golang jobs & companies find developers by
submitting a job position
(No registration necessary!)
Or if you are a developer;
submit your profile
to make it easier to be found.
You can follow Golangprojects at

Twitter
,

Facebook
,
Google+
and as

rss feed
.
Random engineer/developer profile
Senior Full Stack Engineer - Java, Python, PHP, JavaScript, RDBMS
Boulder, Colorado, United States
(Can work remotely)
---
See all 482 developer / engineer profiles or why not submit your own developer profile!
Sponsored Golang job posting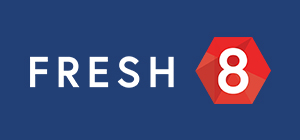 Back End skills wanted - learn Go, relocation offered
Bristol, United Kingdom
Fresh8 is hiring for a Back End Developer interested in the kinds of challenges that come with delivering high throughput personalised content to a global subscriber base, crunching large datasets and preparing for a 20 fold increase in demand. It's chance to learn Go and Node.js, transferring from any other back end language.
Latest Go/Golang jobs (793 entries)
Sort by:
Date posted | Popularity | Least viewed | Title | Company | Remote only | USA/Canada only
Developer - Dianomi Ltd
(April 2018)
London, United Kingdom
The successful candidate will work with the dianomi team, a native content marketing platform. Dianomi has over 150 partner websites including; Time Online, Guardian, Reuters, Telegraph, the Fool, MSN and AOL. Using a mixture of contextual links and comp...
---
Senior Software Engineer - Golang - Gamma
(April 2018)
Los Angeles, California, United States
Gamma is looking for world-class Engineers to join us in our HQ in Los Angeles. We are an early stage startup with huge ambitions. Our vision of a distributed and open game platform underpinned by blockchain technology will transform the way games are created ...
---
Development Engineer / Architect - GaChain Shenzhen
(April 2018)
Shenzhen, Guangdong province, China., China
A major Chinese software development company is hiring a full-time Development Engineer / Architect for an office position in Shenzhen, Guangdong province, China. What We Offer: ** Company: We are a well-established hi-tech company implementing government...
---
FRONTEND OR FULLSTACK (REMOTE) at CYZA, INC, CALIFORNIA - CYZA, INC.
(April 2018)
Newport Beach, California, United States
(Remote possible)
We are hiring experienced frontend only or fullstack developers. Positions require full-time or very close to full-time commitment. Although we are based in California, USA, this is a remote position for candidates working from their own home/office. Only ...
---
Senior Go Engineer - Hatchify
(April 2018)
East Coast of US, United States
(Remote possible)
Hatch is an exponentially growing startup that is profitable. We are in the market for our 2nd and 3rd engineering hires. The big challenges for us right now are concurrency, sockets, data structures that scale/perform, and designing and building robust hig...
---
BACKEND DEVELOPER (Golang, Kubernetes, IoT, AI) - Aifloo AB
(April 2018)
Stockholm, Sweden
As a Backend Developer you will develop distributed, resilient, and high-performing back-end services. You will also collaborate closely with the development teams to adapt existing systems and deploy services on cloud based infrastructure, as well as be respo...
---
Senior Go Developer - IOV one
(April 2018)
EU (Paris, Barcelona, Berlin), France
(Remote possible)
New startup building own blockchain, multi-chain wallets, atomic swap. Looking for talented go devs with interest in crypto. IOV one (http://iov.one) wants to make blockchains usable for normal people and powerful for developers. We bring years of experienc...
---
Software Engineer - BULLET Global
(April 2018)
Berlin, Germany
BULLET is looking for full-time employees who want to join an early stage startup with all the benefits and challenges it entails – including the heavy lifting and upending of existing structures. You will be owning the full product development cycle - fr...
---
Backend / GoLang Wizard - Golden opportunity for the best! Successful founders offering key role on mobile platform poised for explosive launch. - Revolutionary Concepts
(April 2018)
Palo Alto, California, United States
(Remote possible)
If you've dreamt of writing your own ticket by building something great on the side and making it big, then no joke this is your 1 in a million chance. We're a small but v.successful studio known for chart-topping mobile games and utilities, and we're about ...
---
Senior Software Engineer Backend for Sysdig Secure - Sysdig
(April 2018)
San Francisco, California, United States
We're looking for a Senior Backend Engineer who is passionate about building simple, scalable services to deal with complex data. You will be the first backend engineer based in San Francisco, and will join an established engineering team located throughout th...
---
---