Golang / Go Jobs & Developers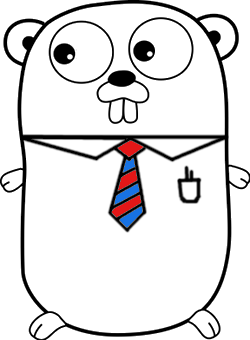 If you like the programming language Go (Golang), this is where you can find current job openings or freelance positions.
Are you looking for, or do you know of a company that is looking for Golang developers/engineers?
Help Go developers find Golang jobs & companies find developers by
submitting a job position
(No registration necessary!)
Or if you are a developer;
submit your profile
to make it easier to be found.
You can follow Golangprojects at

Twitter
,

Facebook
,

Google+
and as

rss feed
.
Random engineer/developer profile
Software Engineer - Golang, C#, C++, Mongodb, Numerous-RDBMS
Waterloo Ontario, Canada
(Can work remotely)
"Full stack" developer, most professional experience related to application programming. Experience with many languages and tools, the most recent being Golang, C++, and C#. Experience developing: web applications, cross platform mobile apps, and REST APIS. - ...
---
See all 433 developer / engineer profiles or why not submit your own developer profile!
Latest Go/Golang jobs (698 entries)
Sort by:
Date posted | Popularity | Least viewed | Title | Company | Remote only | USA/Canada only
Senior Software Engineer - Micktec
(December 2017)
San Francisco, California, United States
Anova Culinary is revolutionizing today's kitchen. Their product, the Anova Precision Cooker, was the #1 selling product on Amazon's Prime day for household goods and is expected to reach over 1,000,000 homes this year. Recently Anova was recently purchased...
---
(Senior) Go Developer - DigiTech
(December 2017)
Berlin, Germany
We are one of the most cutting-edge visionary fintechs born and bred in Berlin. We are one of the first in our sector from the beginning and grown at an amazing rate and with presence in over 25 countries. Our engineers can get involved with all aspects of ...
---
Golang developer - engageSPARK PH
(December 2017)
Cebu, Philippines
(Remote possible)
We're looking for an experienced Gopher, who loves not just coding but rather solving problems. Who knows when to be passionate about code quality and tooling and design patterns, and when to hack something, quick and dirty. And who knows how to be passionat...
---
Go Developer - OSS maintainer - Load Impact
(December 2017)
Stockholm, Sweden
(Remote possible)
You will be the one of two lead developers and maintainers of k6: a new open source tool for performance testing, written in Go. k6 was released publicly in early 2017 and has already received over 3,000 stars on Github and has an active community of users and...
---
Arcus Analyst/Programmer III - The Children's Hospital of Philadelphia
(December 2017)
Philadelphia, Pennsylvania, United States
The Children's Hospital of Philadelphia (CHOP) Research Institute is recruiting a new team to build a data and informatics program called "Arcus" that will link clinical and biological data and provide world-class computational tools to solve the most ch...
---
Software Engineer - Blue Canvas
(December 2017)
Remote (Any city is fine), United States
(Remote possible)
About Blue Canvas Our mission is simple: empower the next wave of software developers. We help developers in the Salesforce ecosystem write code. Their current workflow is stuck in 1999: No source control, tedious manual deployments, no roll back, and c...
---
Sr. Golang Engineer - Fast Switch Ltd.
(December 2017)
Columbus, Ohio, United States
(Remote possible)
Our client in Columbus, OH has a contract opening for a Sr. Golang Engineer. The job is a work-from-home position so the qualified candidate can live anywhere in the USA. The candidate must be an energetic, self-starter who is self-motivated and comfortable wo...
---
Golang Software Developer - The Infatuation
(December 2017)
New York, NY, New York, United States
This swat team will help us on a large scale integration project as we partner with one of the biggest tech companies in the world. Project components include rebuilding a search service, ingesting geo-spacial data, and content management. A technical project ...
---
Golang Developer - Transparent Influence
(December 2017)
Austin, Texas, United States
(Remote possible)
We are finishing work on an API and need someone to finish it. It was written in Go and is about 20-40 hours potentially. It's a database/review platform....
---
Golang Developer - techfolk ltd on behalf of Fresh8 Gaming
(December 2017)
Bristol or London, United Kingdom
(Remote possible)
Fresh8 Gaming is hiring for a Golang Developer, offering three months', potentially remote, coding and API integration work - December to January start - possibly longer. This is chance to work on high throughput systems, building experience around transfo...
---
---