Golang / Go Jobs & Developers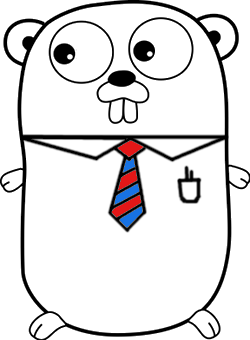 If you like the programming language Go (Golang), this is where you can find current job openings or freelance positions.
Are you looking for, or do you know of a company that is looking for Golang developers/engineers?
Help Go developers find Golang jobs & companies find developers by
submitting a job position
(No registration necessary!)
Or if you are a developer;
submit your profile
to make it easier to be found.
You can follow Golangprojects at

Twitter
,

Facebook
,
Google+
and as

rss feed
.
And don't forget to subscribe to our
newsletter for the latest golang jobs
.
---
See all 519 developer / engineer profiles or why not submit your own developer profile!
Promoted Golang job postings

Golang Developer - Fit Analytics GmbH
(July 2018)
Berlin, Germany
Fit Analytics — the world's leading size advisor solution for online clothes shopping — is looking for a motivated full-time Backend Developer to join our team. You will help make sure that our cloud-based system is easily scalable and reliable. You sh...
---
Senior Software Engineer - Openly, Inc.
(July 2018)
Boston, Massachusetts, United States
(Remote possible)
We're at a critical point in our company. Following a successful prototype, we're now building the first production-version of everything. You will play a pivotal role in helping define everything from our engineering culture to the insurance product upon ...
---

Go Software Engineer - Circonus, Inc.
(July 2018)
Fulton, Maryland, United States
(Remote possible)
Our Software Engineers focus on the design, development and overall lifecycle of our software products. You'll join a team of high-performing engineers who strive to improve Circonus's monitoring and analytics platform. As a Software Engineer you'll be ...
---
Senior / Lead Go Engineer - 24Metrics GmbH
(July 2018)
Berlin, Germany, Germany
At 24Metrics we strive for excellence in providing advanced data analytics and fraud detection, while helping Advertisers, Partners and Networks prevent profit losses from affiliate marketing related fraud. In America alone around 8 billion dollars is lost ann...
---
Golang Software Engineer - Fiduciary Benchmarks
(June 2018)
Portland, Oregon, United States
The Golang Software Engineer will work on internal web application and tools, primarily processing data load jobs. This is a great position for someone to continue his or her interest developing primarily in Go. Be creative, get things done, and write maintain...
---
Senior Backend Developer - JOOX Music
(June 2018)
Los Angeles, California, United States
(Remote possible)
Your primary focus will be development of the backend of the JOOX app and managing the flow to the other developers of the front-end clients. You will be working alongside other developers working on different layers of the infrastructure. Therefore, a commitm...
---
Go/Golang developer jobs (196 entries)
Sort by:
Date posted | Title | Company ▶ Filter by: Remote only | USA/Canada | Outside of USA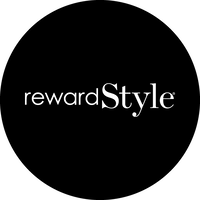 Senior/Staff Software Engineer - rewardStyle
(July 2018)
Dallas, Texas, United States
Join the RewardStyle Family! We are looking for a talented and customer focused individual contributor who has a passion for tackling challenging features and interesting problems at large scale. Work with a team of highly motivated and fast moving professiona...
---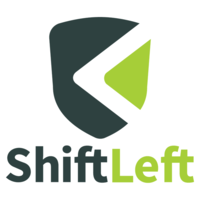 API / Backend Engineer Golang - ShiftLeft
(July 2018)
Santa Clara, California, United States
(Remote possible)
We are looking for a talented API Engineer who can help us continue to build out our API services comprised of Golang. You will help define and drive the API evolution to support the business goals and user experience.You'd make a great addition to our team ...
---
Golang Developer - AOG.jobs
(July 2018)
London, United Kingdom
(Remote possible)
We are looking for an experienced Golang Developer to join our client's team on freelance basis. Briefly about the project: You'll need to build REST API services/end points to speak with the React front end. The focus will be on developing low latency, ...
---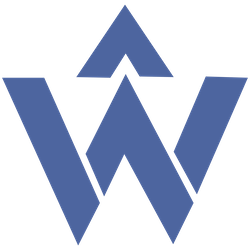 Golang Software Engineer - World Open Network
(July 2018)
Menlo Park, California, United States
We are an exciting start-up company founded by proven leaders who have successfully started several other very profitable companies. Our newest company is developing a cryptocurrency network based on an open-source third generation blockchain that we helped cr...
---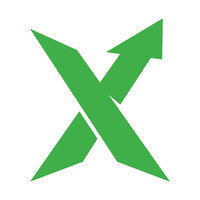 Golang Developer - StockX
(July 2018)
Detroit, Michigan, United States
You will not only be empowered and encouraged to take ownership of technology and implementation but also play a pivotal role in establishing a successful engineering culture and defining processes at a fast growing company. This is a great opportunity to lev...
---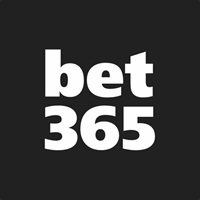 Golang Devloper - bet365
(July 2018)
Manchester, United Kingdom
bet365, one of the world's leading online gambling companies, is a driving force in the development of enterprise and Internet technology. We have rapidly grown into a global operation, delivering an unrivalled online experience to more than 21 million custo...
---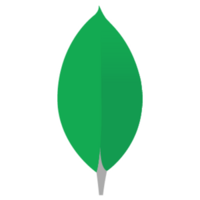 Software Engineer, Golang - MongoDB
(July 2018)
NYC, New York, United States
A great MongoDB experience starts with great tools. The Drivers team builds the libraries and tools that developers use day-to-day working with MongoDB. Our mission is to increase developer adoption, satisfaction and retention by providing a reliable, enjoyab...
---
Backend Engineer - Subsec
(July 2018)
London, United Kingdom
Subsec is just a brand new company that has just been granted seed funding. We are building a brand new platform which will allow other businesses to easily perform big data analytics on their data, allowing just about anyone to query their data using natural ...
---
Go Developer (Cambridge, UK or remote) - Third Light
(July 2018)
Cambridge, United Kingdom
(Remote possible)
Third Light is seeking a Go Developer, either a seasoned Gopher or capable back end developer looking to cross-train to Go, to help deliver sophisticated new product features for release to our Digital Asset Management product – features that will have immed...
---
Golang Developer - MMG Fusion
(July 2018)
Severna Park, Maryland, United States
(Remote possible)
MMG is looking for experienced Golang developers to use their skills and grow with us. MMG provides a award winning software suite to the dental market. This position will work closely with the company's CTO located in the Florida Office. The position allows w...
--- LOADING...
---