Golang / Go Projects
About Golangprojects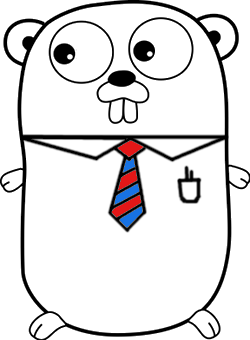 Here you will find open positions (freelance and permanent) for Go / Golang programmers / developers / engineers.
You can
submit jobs
(its free, and no registration necessary).
If you need to correct / delete a job offer, please use
use this form
and it will be processed asap.
I modified the gopher, added a tie & pocket for his pens. The gopher is the Golang mascot/logo created by
Renée French
, the logo and mascot are covered by the
Creative Commons Attribution 3.0 license
.
You can follow Golangprojects at

Twitter
,

Facebook
,

Google+
and as

rss feed
.
Who created Golangprojects?
Carl, a great software engineer, read more about me here
.