Back End skills wanted; learn Go, relocation offered, and other open Go / Golang positions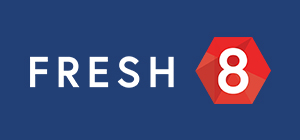 Back End skills wanted; learn Go, relocation offered - Fresh8 Gaming (March 2018)
Bristol, United Kingdom
Fresh8 is hiring for a Back End Developer interested in the kinds of challenges that come with delivering high throughput personalised content to a global subscriber base, crunching large datasets and preparing for a 20 fold increase in demand. It's chance to ...
---
Software Engineer - Canonical Ltd
(March 2018)
Remote in EMEA/APAC, United Kingdom
(Remote possible)
Juju is a Canonical sponsored open source project that facilitates the modeling and operation of the complex distributed software. Juju can deploy and manage software running on public clouds, private clouds, bare-metal servers or containers. As a member of...
---
Software Engineer - Hedgie
(March 2018)
Toronto, Canada
Hi All! My name is Levon. I work at a Toronto based startup. We are in the process of developing our alpha release and are looking for help with our Golang backend. You'd be working on APIs and services integrated with Postgres, Stripe, and Geth (Yes, this is ...
---
Golang software engineer - PathDNA
(March 2018)
Dallas, Texas, United States
(Remote possible)
We are a team of Golang engineers who have been building projects exclusively in Go for 4 years now. Our systems handle over 500,000 txn's per second to deliver highly targeted ads/ communication messages on behalf of a wide range of clients. We are looking fo...
---
Senior Software Engineer - Go / 3D data - Andiamo
(March 2018)
Gdansk, Poland
Interested in working with 3D data? Love Go? Want to make an impact on the lives of a 100 million people? As a software engineer at Andiamo you will predominantly focus on storing and processing patient and 3D data, as well as integrating with healthcare or...
---
Go Developer - Headforwards Solutions Ltd
(March 2018)
Cornwall, United Kingdom
We are looking for a developer experienced in Python or Go to join one of our teams here at Headforwards. If you have commercial experience in a similar or related language you could also fit in well....
---
Senior Infrastructure Engineer - Dollar Shave Club
(March 2018)
Los Angeles, California, United States
Do you enjoy working with Kubernetes, Docker and AWS? Are you a Go engineer who enjoys working on scaling systems, creating new tools and contributing to the Kubernetes open source ecosystem? DSC is looking for a senior Infrastructure Engineer with strong Go s...
---
Senior Server Side Engineer - Mercari
(March 2018)
San Francisco/Palo Alto, California, United States
Contribute high quality production code for our product that is secure, reliable, maintainable, and scalable Solve complex performance problems and architectural challenges Build efficient, testable, and reusable Go modules Create and maintain technical doc...
---
Golang Backend Engineer - Opinary GmbH
(March 2018)
Berlin, Germany
As an Opinary Backend Developer you'll become part of a cross functional team whose platform intuitively visualises complex debates, making polling interactive for over 50 million monthly users. Our publisher partners are global leading media platforms like ...
---
Senior Software Engineer - Stealth Mode
(March 2018)
New York, New York, United States
"NYC Crypto Exchange" is a stealth-mode project backed by 2 major NYC blockchain firms. We're hiring elite Golang engineers to integrate cryptocurrency exchanges with high-speed forex FIX exchange feeds. You will build systems that accept cryptocurrency orders...
--- LOADING...
---