Senior GoLang Software Engineer, and other open Go / Golang positions
 Senior GoLang Software Engineer - Make it Social (June 2017)
Edinburgh, United Kingdom

---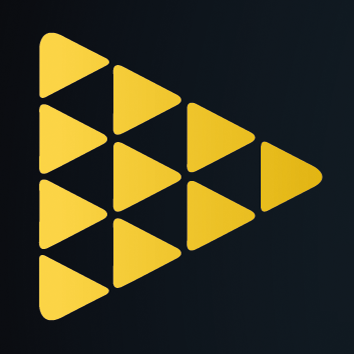 Lead Product Engineer - Campaign Technology (Golang / Angular) - JustWatch GmbH
(June 2017)
Berlin, Germany, Germany
## Your responsibilities: - You will take full responsibility our internal campaign management systems, working directly with the people using it every day to make them more productive - as well as working on product strategy with the founders - Hands-on e...
---
Full Stack Developer - MatchX GmbH
(June 2017)
Berlin, Germany
(Remote possible)
MatchX, a start-up in the IoT space that revolutionize the way things interact to each other, is looking for a full stack web developer. The job will be either fulltime or contract-based. Responsibilities: - Design and implementation of a monitoring and ...
---
Back End Developer: Golang (cross-train) | Bristol, UK | £25-30k - Fresh8 Gaming
(June 2017)
Bristol, United Kingdom
Fresh8 Gaming needs your skills in back end development, integration and SQL to advance the data feed technology that underpins our high traffic content serving platform. This position is about onboarding data feeds from clients, helping automate processes...
---
AI Analyst with Golang coding (f/m) - Fraugster Ltd.
(June 2017)
Berlin, Germany, Germany
Our fraud analysts are our elite cyber detectives. They are tasked with highly intricate data manipulation, logic automation and monitoring. Whatever field you'll take, the goal is the same – crush online fraud. You'll work with some of the sharpest mind...
---
Software Back-end Engineer Go - IT FACTOR BY SOPHIE R.
(June 2017)
PARIS, France
Je suis recruteuse indépendante et voici le poste que je vous propose en CDI : L'entreprise : site web et mobile avec un back-end à très forte charge • 350 personnes ; 95 personnes à la technique (bientôt 120) • Groupe côté plusieurs milliards ...
---
Senior software developer - Pocket Media
(June 2017)
Amsterdam, Netherlands
As a Go software engineer you're responsible for developing new software based on best practices. You don't reinvent the wheel by making use of the existing packages. Create low maintenance, highly tested software, setting software coding guidelines and wi...
---
senior Golang Software Developer - Evolve Consulting Limited
(June 2017)
Shanghai, China
We are looking for a back-end Software Engineer who has experience developing commercial web applications with Golang. We have a very interesting product and a very talented engineering team....
---
Software engineer (back-end, senior) - Housing Anywhere
(May 2017)
Rotterdam, Netherlands
Your Responsibilities At Housing Anywhere, we aim to provide the best match for anyone looking for student accommodation. We are a peer-to-peer marketplace, meaning that you will be building an application to satisfy both sides of the student accommodation ...
---
Software Engineer (Data Infrastructure) - Algolia
(May 2017)
Paris, France
A Software Engineer - Data Infrastructure at Algolia operates the log processing toolchain and the related APIs. Today this platform handles millions of events on more than 2 TB of data per day, a number that is expected to grow in the coming months. No two...
---
---