Go Full Stack Engineer, and other open Go / Golang positions
Go Full Stack Engineer - TH Corp (March 2018)
Miami, Florida, United States (Remote possible)
We had scrapers built to fetch/normalize data from third party sites and db to host the collected data, with import/export service....
---
Java/Go Developer for Cacoo - Nulab Inc.
(March 2018)
Amsterdam, Netherlands
** Sorry, this position is only open to EU citizens or expats with existing EU work permits. No visa sponsorship available. ** For our brand new Amsterdam office we are looking for a Back-End Java Developer (Java/Go) responsible for managing the interchang...
---
Go/Linux Systems Engineer - gridX GmbH
(March 2018)
Aachen, Germany, Germany
* You will build new containerized applications for the gridBox, our IoT device, add new features to existing ones (mostly written in Go) and run them in the field on hundreds of devices * You will help maintaining our gridBox OS by adding stability improvem...
---

Senior backend developer (Go / Google Cloud Platform) - DigiExam
(March 2018)
Stockholm, Sweden
DigiExam is a fast growing startup with exciting new opportunities in our development team. We are on the hunt for an innovative and solution driven senior backend developer to join our Stockholm office. The platform backend that you will work with is a Go ...
---
Junior, Mid, Senior Software Engineer - SBH
(March 2018)
manchester, United Kingdom
You will be working alongside some of the best developers in the industry and will receive exposure to cutting-edge technologies, as well as having the opportunity to influence the technical direction of the team.  The day to day work is interesting, challen...
---
Go Developer / Golang Software Developer - Alpha IT Resourcing Ltd
(March 2018)
London, United Kingdom
We are looking to recruit a Golang Developer / Go Developer. Our preference is for candidates with commercial Go experience, but we will also be happy consider a candidate with a strong Java backend commercial experience, who wants to get into using Go. The...
---
Senior Developer - ActiveState Software
(March 2018)
Vancouver, BC, Canada
(Remote possible)
As a Senior Developer on the Languages Team, you will be helping us build a highly scalable, 100% automated build system for multiple languages across multiple platforms. We're also creating microservice APIs for other teams to code against as we build our b...
---
Software Engineer - The Sensible Code Company
(March 2018)
Fully remote, timezone +/-3 hours from GMT, United Kingdom
(Remote possible)
Help build our super-fast statistical table builder for big, confidential datasets. Customers are economists and statisticians. Key things to know about this job: * Full stack web development using Go and AWS * Work with the UK's well-regarded O...
---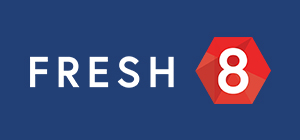 Back End skills wanted; learn Go, relocation offered - Fresh8 Gaming
(March 2018)
Bristol, United Kingdom
Fresh8 is hiring for a Back End Developer interested in the kinds of challenges that come with delivering high throughput personalised content to a global subscriber base, crunching large datasets and preparing for a 20 fold increase in demand. It's chance to ...
---
Software Engineer - Canonical Ltd
(March 2018)
Remote in EMEA/APAC, United Kingdom
(Remote possible)
Juju is a Canonical sponsored open source project that facilitates the modeling and operation of the complex distributed software. Juju can deploy and manage software running on public clouds, private clouds, bare-metal servers or containers. As a member of...
---
---