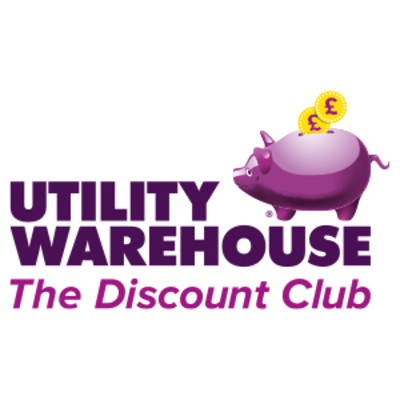 Software Engineer (Go) at Utility Warehouse
London, United Kingdom
🇬🇧
(Posted Feb 14 2019)
About the company
We are:
1. Data and technology led, have the culture of a 200+ start up with the financial backing of a loved brand.
2. Set up in small, high performing DevOps teams that have real ownership on their products- building event sourcing microservices using Go, gRPC, Kubernetes and Docker, as we re-platform our entire business.
3. We offer a modern working environment, with remote friendly and flexible working available
4/ Believers in right tool, right job mentality, and that you can learn anything with the right foundations.
Job description
Software Engineer (Golang/react)
Utility Warehouse is an award winning multi-utility provider, our core offering is simple: all your utilities, one monthly bill. Our network of 45,000 partners add the human touch to our delivery, help us get the word out to our existing members and bring in new ones. We consistently win the Which? awards for our service and don't believe "good enough" exists when it comes to customer satisfaction.
We've got the culture and focus of the earliest stage startups with the resources and strength of an extremely profitable and loved brand. Our eyes are on meteoric growth over the next few years. All the pieces to make it happen are here, we need you to help us put them together.
Our philosophy revolves around getting things done and we only hire people we can trust to do that. Bring your A game and you'll always get ours. If you're the type that can deliver you'll be rewarded with small, fully autonomous teams that have real ownership of their products using a cutting edge stack in a best-idea-wins meritocracy. If that doesn't quite cut it, we can throw in flexible and remote working (no, really) with top of market compensation.
We are looking for true technologists with a genuine interest in what they do day to day. If you're an open source contributor, hacker and wiz who loves to write code - great, so are we and we would love to hear from you! We are interested in both specialists and generalists; we strongly believe in lean methodologies, testing, automation, cross discipline and above all in getting things done and out there in front of our customers. If your interests span technologies from frontend to linux containers you will find plenty to do here - if you rather concentrate on architecture or react.js then there's plenty of that too.
We're looking for someone to:
1. Build end-to-end web solutions
2.Influence and contribute to technical architecture
3. Participate in the entire development life cycle, from requirements to deployment
4. Automate where possible!
There are many interesting challenges to be solved within our domain, many will require specific tech to be used - the list below is just a summary of what is in play today; we are very much counting on you to bring fresh ideas forward!
Some of the tech in our stack:
react.js (Native) and redux ecosystem, Go, node.js, es6 / es7, babel, webpack, GraphQL, kafka, aws + kubernetes, Docker
cassandra, postgres, dynamo, mongo and blockchain
Skills/Qualifications required:
The ideal candidate will have:
1. A degree (bachelors or masters) in computer science, although degrees in other subjects will be considered too.
2.Experience with Golang, or at least an interest in working with it full-time for the more junior candidates that have experience in another programming language or languages
3. Experience with React.js/react native experience, or with a similar framework
4. An interest in building distributed systems at scale
5. A passion for technology and using the right tool for the job
6. Experience building great quality software, whether that is product focused or otherwise!
Skills & requirements
1. Go experience good to have but not essential
2. Ideally someone already having worked with microservices
2. Understanding of event sourcing - important if no work previously with Go
3. Right tool for the job mentality important to succeed here