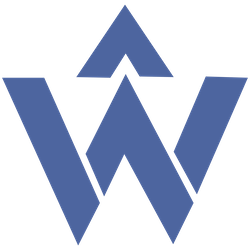 Golang Software Engineer at World Open Network
Menlo Park, California, United States
🇺🇸
(Posted Jul 19 2018)
About the company
World Open Network, Inc. (WON INC for short) is a Series A funded company based in Menlo Park at the corner of the Dumbarton Bridge exit on Highway 101. Our team has significant strengths and successes in virtual currency trading, network security and game development and publishing with audiences over 100M.
We believe that a global community should be open, sustainable, encourages diversity, innovation and thrives while reinforcing positive values throughout the world. Blockchain has laid the technological foundation to make this vision a reality. We're committed to creating such a community and have name it the World Open Network (WON).
Job position
Permanent
Job description
We are an exciting start-up company founded by proven leaders who have successfully started several other very profitable companies. Our newest company is developing a cryptocurrency network based on an open-source third generation blockchain that we helped create. Our goal is to set a new standard in security and protection for buyers while solving a widespread problem in game development funding.
We're looking for a Golang Software Engineer who combines software and systems engineering to build and run large-scale, scalable, massively distributed, fault-tolerant systems for the Crypto market place. Reporting directly to the VP of Engineer the Golang Software Engineer makes sure that WON's services, both internal and externally- visible systems have reliability, rock solid uptime to meet our users' needs and quick improvement while being responsible for capacity, performance and scalability.
Responsibilities
• Engage in and improve the whole lifecycle of services—from inception and design, through deployment, operation and refinement.
• Support services before they go live through activities such as system design consulting, developing software platforms and frameworks, capacity planning and launch reviews.
• Scale systems sustainably through mechanisms like automation, and evolve systems by pushing for changes that improve reliability and velocity.
Benefits
● Competitive Salary
● Awesome bonus
● 20 days annual leave
● 8 days personal leave
● 100% medical, dental and vision insurance
● Life insurance
● 401(k) and FSA
● Free shuttles between Caltrain Menlo Park and office
● Gym on site, accessible 24/7
● Located on corner of Marsh Road and 101, by the Dumbarton Bridge exit.
● Loads more!
Skills & requirements
Minimum qualifications:
• 2+ years of recent server-side experience in Golang
• Knowledge of web technologies including HTML, CSS, JavaScript (JQuery or AngularJS), WebSockets is an advantage
• Experience working with MySQL
• Experience with Redis, MongoDB or other NoSQL solutions
• Understanding of how to build and consume REST APIs
• Building modular and scalable code
• A sense of humor and thirst for knowledge
Preferred qualifications:
• Interest in designing, analyzing and troubleshooting large-scale distributed systems.
• Systematic problem-solving approach, coupled with strong communication skills and a sense of ownership and drive.
• Ability to debug and optimize code and automate routine tasks.
Instructions how to apply
see the website
[
job website
]
Let them know you found the job via https://www.golangprojects.com
(Companies love to know recruiting strategies that work)