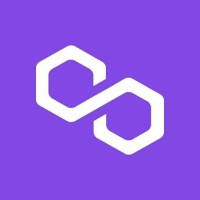 Golang Security Engineer / Auditor

at Polygon
Remote

› 🌐 Worldwide, 100% remote position
(Posted Jan 10 2023)
Please mention that you found the job at Golangprojects.com
Apply now!
Job description
Tech – Security /
Remote Full-time
What is Polygon?
Polygon is the leading blockchain development platform, offering scalable, affordable, secure and sustainable blockchains for Web3. Its growing suite of products offers developers easy access to major scaling solutions including L2 (ZK Rollups and Optimistic Rollups), sidechains, hybrid, stand-alone and enterprise chains, and data availability. Polygon's scaling solutions have seen widespread adoption with tens of thousands of decentralized applications hosted, 1.6B+ total transactions processed, 180M+ unique user addresses, and $7B+ in assets secured. Polygon is carbon neutral with the goal of leading the Web3 ecosystem in becoming carbon negative.
Polygon's Security Team's Vision is: to become the most trusted organization in web3 & blockchain
Polygon is looking for a Golang Security Engineer / Auditor with verifiable experience in leading and performing code reviews, and security audits.
In this role, you will be responsible for Manual Code Review & Auditing of Polygon's various products based on Golang, as well as mentoring junior team members. You will test and validate the state of Polygon's technical security controls, working closely with both our development and engineering teams. You will also be performing and driving the adoption of SAST & DAST tools.
Preferred Qualifications
4+ years of Software Development experience
4+ years of experience developing programs in Golang.
Good understanding of Ethereum and Solidity.
Basic knowledge of cryptographic primitives such as public/private keys, hash functions and Merkletrees (understand how to use them, not implement them).
Strong desire to learn about Ethereum and contribute to the blockchain space.
Bonus: Experience working with low-level database programming & systems optimization
Bonus: Experience working with consensus protocols
Benefits
The goal of the Polygon total rewards program is to support the health and well-being of you and your family. Our comprehensive compensation plan includes, the following benefits:
Remote first global workforce
Industry leading Medical, Dental and Vision health insurance fully covered for each employee
*Company matching 401k with 6% match
$1,500 Home Office Set Up Allowance
$2,000 Employee Development Program
Unlimited PTO, with minimum required 10 days off annually for each employee
Book Allowance Program…$200 per year
Company issued laptop
*In certain countries medical, dental and vision is fully covered for any dependents. This is country and plan specific.
Polygon is committed to a diverse and inclusive workplace and is an equal opportunity employer. We do not discriminate on the basis of race, national origin, gender, gender identity, sexual orientation, protected veteran status, disability, age, or other legally protected status.
If you think you have what it takes, but don't necessarily meet every single point on the job description, please still get in touch. We'd love to have a chat and see if you could be a great fit.
Please mention that you found the job at Golangprojects.com
Apply now!