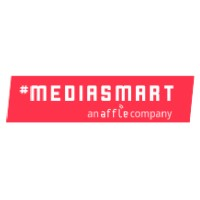 Junior Backend Engineer

at Mediasmart
🇪🇸

Spain

›

Madrid
(Posted Nov 2 2022)
Please mention that you found the job at Golangprojects.com
Apply now!
Do they allow remote work?
Remote work is possible, see the description below for more information.
Job description
Spanish language and living in Spain is a must.
We are seeking a results-oriented person, willing to learn our technology stack and our business as a full-time addition to our team. We expect a good grasp of modern Javascript but we will teach you what is needed from our stack. The role will report to the Head of Backend and will partake in our Backend Development team.
About mediasmart
Mediasmart is part of the Affle group - a global technology company that is listed on the stock exchange in India. Affle group has been in the adtech/martech business for over 15 years and runs multiple ad platform businesses like Appnext, Vizury, RevX, MAAS in addition to mediasmart.
At mediasmart, our mission is to allow advertisers to effectively reach mobile audiences in real time, while maximizing engagement with campaigns and their incremental value to advertisers. mediasmart was one of the first players to enter the programmatic mobile ecosystem and to date our proprietary technology stack includes a DSP, DMP & Ad-Server, as well as direct connections to more than 30 ad exchanges where we buy display, video and native ads on mobile apps, web, connected TVs and desktop.
Our culture and values:
Be a generous leader. One that helps others succeed and celebrate their success.
Love curiosity. Keep learning and stay relevant.
It's a team effort. Collaborate and cooperate to build a smart company.
Go farther. Be an example for others. Set the bar.
Love what we do. Love our work with passion and respect.
Do good and do well. Our work matters.
We work hard and never forget to have fun in the process. Absolutely devoted to our customers and to building the best mobile advertising company out there, our passion shines through everything we do.
If you are looking for new challenges, growth opportunities and a great learning experience (such as AWS certificates or related online/offline courses of your interest) with a young team that strives for innovation and quality of service, this is the company for you.
Responsibilities
Below are some of the core responsibilities and requirements we envision for the role, which will be done fully remote (our office is in Madrid, you will be always welcome to work onsite if preferred):
Develop new functionalities and maintain our product.
Deliver new code fast and reliably, and always ensure that it works in production.
Be able to promptly solve issues directly in the existing code.
Proactively analyze areas to improve and propose projects to make our product more effective
Requirements
1 year of experience with Node.js and Go (or at least, one of them).
Knowledge with NoSQL and big data databases: BigQuery, Redis, RocksDB, cloud computing like AWS or GCP.
Some experience with Git version control.
Basic Linux administration.
Interest in machine learning and statistics is a plus.
Experience working effectively with cross-functional and geographically dispersed teams.
The candidate must be fluent in English, both oral and written, as this is the language used for interaction with most of the stakeholders and the business language for all our tools and documentation.
Skills
Team player who takes on leadership roles and has excellent organization skills.
Analytical, curious, goal-oriented. A problem solver who is proactive and not satisfied until effective solutions are found.
Strong orientation to detail, with an ability to collect and organize data, understand the results, and communicate them effectively.
Excellent interpersonal and communication skills, both written and oral.
Able to think independently and prioritize accordingly.
Please mention that you found the job at Golangprojects.com
Apply now!