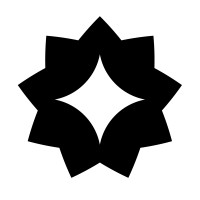 Senior Software Engineer - Cloud

at O.C. Tanner
Remote

› 🇺🇸 100% remote position (in the US)
(Posted Mar 4 2022)
Job description
O.C. Tanner is an HR technology and services company, and the global leader in engaging workplace cultures. Every day, we help thousands of top companies create peak moments that inspire people to achieve, appreciate, and thrive at work. From Boston to Bengaluru, clients use our Culture Cloud™ suite to attract, engage, and retain talent, bond teams, drive innovation, fuel great leadership, communicate company values, and craft employee experiences people love.
About the team:
The cloud operations team is responsible for building, deploying, integrating and maintaining cloud infrastructure. The team is proactive and forward-thinking, automating wherever we can and focused on creating a calm culture, with a great work/life balance.
About the role:
We have developed an open-source PaaS system called Akkeris that is the backbone of our company. This role will focus primarily on development of this platform including API's, UX, CLI, add-ons, plugins and other integrations. This position will be remote, US based.
About You:
If you can...
Address complex problems at an application, infrastructure and system level
Collaborate effectively with teammates and other engineering teams
Troubleshoot complex operational issues by gathering and analyzing data from various sources
If you have...
3+ years of relevant software development experience
Experience operating and enhancing scalable, fault-tolerant, distributed systems
Exceptional proficiency in NodeJS, JavaScript and Golang
Experience with AWS, Docker, Postgres and Kubernetes
A high level of responsibility, ownership, and accountability
If you practice...
Rigorous design and code reviews
Refactoring and applying software design patterns to improve and optimize code
Commitment to high quality, maintainable soft
End to end ownership of software you build
Please mention that you found the job at Golangprojects.com
Apply now!