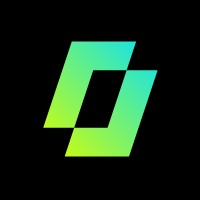 Full Stack Engineer

at Second Spectrum
🇨🇭

Switzerland

›

Lausanne
(Posted Oct 15 2021)
About the company
Second Spectrum is building the next way of seeing sports. We deliver unique and innovative solutions through unparalleled capabilities in machine understanding of sports.
We are the official tracking and analytics provider of the English Premier League, NBA, and MLS and have numerous clients across multiple sports at the team, league, and media level.
We developed a real-time video augmentation pipeline that powers the innovative content featured in products like the award-winning Clippers CourtVision, and has also been used by ESPN, Turner Sports, BT Sport, FOX, and International NBA League Pass.
We produce the most accurate tracking data with the fastest high-quality output by leveraging the most automated and extensible solution in the market.
We are constantly innovating. We believe that technology will revolutionise the way that sports are played, coached, and experienced, and that the work to make this happen has just begun.
Do they allow remote work?
Remote work is possible, see the description below for more information.
Job description
Second Spectrum is a sports tech company and for our growing Systems Team, based in Lausanne (Switzerland), we are looking for a
Full Stack Software Engineer
What You'll Get To Do:
Build server and client-side web applications that underpin the backbone of our AI-based sports analytics system, which powers analysis in real-time for thousands of football and basketball games. Specifically, you will:
Develop and design the real-time control system for our next-generation camera capture system with a modern web development stack operated in more than 60+ venues.
Integrate the control system with the company-wide infrastructure (GraphQL) and assist in the roll-out to our server fleet (AWS, Docker, Linux, Ansible).
Share and advise on full stack solutions based on your experience.
Collaborate with the computer vision team and other software engineering teams to maintain, support and be on-call for camera capture and computer vision centric applications (Golang, ReactJS).
Requirements
What You Have:
3+ years of industrial experience with a RESTful, modern web development stacks.
At ease with maintaining legacy stacks in ReactJS and Golang.
Experience with web-based video player development and/or Rust's Actix Framework will set you apart.
You must be fluent in Git and at ease working in Linux.
You enjoy and excel in an agile environment with little supervision.
You are a team player who enjoys supporting others and communicates well.
Our Work Environment and What You Will Benefit From:
Cutting-edge products to work on for major professional sports leagues and teams.
Team-oriented engineering habits and software engineering best practices (readable, maintainable, and efficient code).
Flat hierarchy and collaborative management led by highly-qualified technical leads.
Innovative and dynamic environment, which encourages self-development and opportunities to make an impact.
Multicultural team with employees based across several countries (e.g., Switzerland, Denmark, France, United States).
Flexible working hours, competitive salary, and improved Swiss social benefits.
Please mention that you found the job at Golangprojects.com
Apply now!