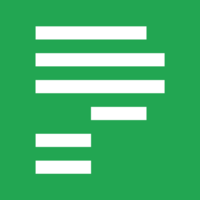 DevOps Engineer

at Proemion
Remote

› 100% remote position (in Europe timezone)
(Posted Jun 13 2020)
Job description
Proemion is at the forefront of the IoT/Telematics revolution and is looking for a DevOps Engineer (m/f/d) at the earliest possible date. The position can be at our headquarters in Fulda, Germany or full-time remote. You will be required to travel to headquarters on a regular basis.
The DevOps and Data Center group you will join is distributed throughout Europe, although a few members live close to headquarters. As a member of the DevOps and Data Center team you will interact with other teams that are also remote.
What we expect
You can see the big picture and you are proud to call yourself a generalist: the scope of the DevOps and Data Center group runs vast and deep
Responsibility, curiosity, and good communication skills
Will to assess, trial and adopt emerging SRE/DevOps/DevSecOps best practices
Desire to deliver reliable, sensible, and actionable internal tooling
We rely on Proxmox, Ceph, and Postgres to offer compute services to the rest of the company: expertise or desire to master any of them will be an important plus. We will learn the rest together.
Familiarity with at least one of Java, Python, Nodejs, Go
What you can expect
No micromanagement
Short lines of communication and accessible team leaders
A weekly 1-on-1 focused on you
A weekly newsletter to help you keep track of what is going on
A company that in some departments scores a "high-performer" as per the metrics from the Accelerate book, pg. 19
Well-established process for submitting ideas via RFCs and a lightweight approval process
What we build
A modern analytics and visualization platform collecting data from industrial machinery all around the globe
An API-first product, available 24/7
Eternal data retention answering long-term and short-term questions for our customers
What we offer
An inclusive, respectful and empathic workplace
Plenty of areas to provide leadership and initiative
Modern premises right in the middle of Germany featuring lounge, kicker-table, pool table, team events, additional allowance for gym membership and childcare, flexitime and flat rate for soft drinks, coffee, cereals, and fresh fruit