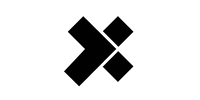 Senior Go Developer

at X-Team
Remote

› Worldwide, 100% remote position
(Posted Jan 7 2020)
About the company
"X-Team provides high-performing, on-demand teams of developers for leading brands."
X-Team is a 100% remote company that's helped companies build remote development teams for more than a decade.
We believe in living a life of freedom that allows you to spend more time staying energized by doing more of what makes you come alive.
"These guys are from the future." - Biz Stone, Twitter co-founder
The X-Team lifestyle, centered around passionate people doing more of what energizes them, attracts thousands of developers to apply every day.
If you want to be motivated to learn, grow and explore in an environment rooted in respect and positive energy, X-Team is where you belong. Join us and our community of developers from 40+ countries around the world as we continue to build the most energizing community for developers.
Watch this video from our CEO to learn more about the X-Team experience and the inspiration behind it: https://youtu.be/djmQ6W_qmNg
Job description
Most important
• Outstanding experience in Go (Golang)
• Experience building and deploying scalable production quality micro-services
• Knowledge of various AWS services (SNS, SQS, EC2, Lambda, Elemental etc)
• Experience with RESTful API development and end-end testing
• Experience with relational and graph databases
• Write well designed, testable, efficient code
• A passion and curiosity for creating and building things
Nice to have
• Experience working remotely
• Familiar/involved with open source projects
• Experience with NodeJS, Python, Shell Scripting
Personal
• Independent
• Fluent in English, written and spoken
• Problem solver
• Proactive attitude