Go/Golang developers directory
---
Senior Software Engineer - Golang, Typescript, Java
Aracaju, Brazil, United States
(Can work remotely)
DDD Tests Microservices Event Source design - builded a product that use microservice, queue and pub/sub design WOrked in a chat like product that use realtime chat and push notification...
---
Senior Software Engineer - Golang, Java, Android, Angular, Kubernetes
Chennai, India
I love to solve technical problems by building web applications, libraries, and tools using Golang and Java. I have built two production-ready web applications and many libraries of my own in Golang. Being a solo developer during the Golang web application pro...
---
Software Engineer - Golang, AWS, Javascript, Java, Linux
Victoria, Canada
(Can work remotely)
Expertise with the Java EE platform and correlated technologies such as Hibernate and Spring. Experience with Golang, Ruby on Rails, Android, React.js, Node.js and Javascript. Good knowledge on System Architecture, Design Patterns and Agile Methodologies. E...
---
Senior Software Engineer - Go, PHP, MySQL, Docker, RabbitMQ
Varna, Bulgaria
(Can work remotely)
I have very good analytical skills. I am very methodical and take pride in developing software that works reliably (love unit testing). I love working on challenging problems, but I am not afraid to ask for help and/or opinion. - Software engineer with over 10...
---
Senior Software Engineer - Golang, Javascript, Python, AWS, Docker
Portland, Oregon, United States
(Can work remotely)
Micro services design and development with Go and Node using orchestrated container environments. - Ployglot software engineer with 15+ years of experience. I have worked with a large variety of technologies and companies, ranging from small startups to large...
---
Software Engineer, AWS Certified Developer - JavaScript, Node.js, Golang, AWS
Santo Domingo, Dominican Republic
(Can work remotely)
- JavaScript: React.js, Redux, Node.js, Sequelize, Jest - Golang: Gorilla/Mux, Gorm - Databases: MongoDB, PostgreSQL - DevOps: AWS ElasticBeanstalk, AWS S3, AWS RDS, AWS Route53, Docker, Github Actions - I'm a software engineer with exposure to numerous asp...
---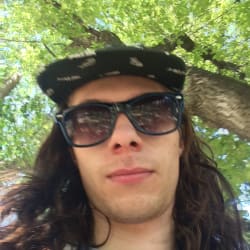 Security Analyst / Software Developer - golang, security analysis, python, penetration testing, web security
Saskatoon, Canada
(Can work remotely)
--Computer Security Research & Security Analyst Work-- Have started to build a set of skills relating to computer security research and security auditing assessments with reports for external clients as well as building tools to assist in the various computer...
---
Manager, Biological Informatics Centre of Excellence - Golang, Linux, HPC, NLP, information retrieval
Ottawa, Canada
(Can work remotely)
Software development. Golang now, previously Java, previously C. bash. Lifelong Linux/emacs user. Linux sysadmin. HPC cluster sysadmin (Rocks). RDMS (MySql, Postgresql) development and administration. Linux package management (RPM). - Java web dev, C appl...
---
Software Engineer - Golang
Bauru, SP, Brazil
(Can work remotely)
Computer and programming skills: ▪ Software Engineering: requirement engineering, software architecture – UML / SysML ▪ Modelling tools: Enterprise Architect, Dia, StarUML ▪ Relational database / SQL ▪ Programming languages: ▪ Advanced: Go...
---
Senior Software Engineer - Golang PostgreSQL VueJS PHP UI
Sittard, Netherlands
(Can work remotely)
Good in understanding the problem and breaking it down into several small solutions. - Autodidact developer. Building websites and applications since 2001. main stack Golang, PostgreSQL, PHP, MySQL . Building a PBBG game at the moment to learn Vue.JS since I a...
---