Go/Golang developers directory
Software engineers and developers that loves to code Golang. Profiles with avatar/photo are listed first.
---
Software Engineer - Golang, AWS, Javascript, Java, Linux
Victoria, Canada
(Can work remotely)
Expertise with the Java EE platform and correlated technologies such as Hibernate and Spring. Experience with Golang, Ruby on Rails, Android, React.js, Node.js and Javascript. Good knowledge on System Architecture, Design Patterns and Agile Methodologies. E...
---
Senior Software Engineer - Go, PHP, MySQL, Docker, RabbitMQ
Varna, Bulgaria
(Can work remotely)
I have very good analytical skills. I am very methodical and take pride in developing software that works reliably (love unit testing). I love working on challenging problems, but I am not afraid to ask for help and/or opinion. - Software engineer with over 10...
---
Senior Software Engineer - Golang, Javascript, Python, AWS, Docker
Portland, Oregon, United States
(Can work remotely)
Micro services design and development with Go and Node using orchestrated container environments. - Ployglot software engineer with 15+ years of experience. I have worked with a large variety of technologies and companies, ranging from small startups to large...
---
Software Developer - React.js, Golang, Node.js, C#
Santo Domingo, Dominican Republic
(Can work remotely)
Core Skills: Golang, React.js, Node.js, C# Some Exposure: Angular, SQL, MongoDB, GraphQL, Docker, AWS Lambda, AWS API Gateway, - As a Software Developer, I get inspired by the ability to solve people's problems with the use of Software and have been influence...
---
Senior Software Engineer - Golang, Docker, K8s, PHP, RabbitMQ
Berlin, Germany
TDD, Microservices, Golang, Docker/K8s/Helm, Kafka, RabbitMQ, PHP - I am enjoying the knowledge of software architecture, OOP, SOLID principles, TDD, BDD, system programming, ​automating​ of testing procedures, parallel processing, domain-driven design etc...
---
Senior Golang developer - Golang, Javascript, C++, VueJS, Kubernetes
Mézos, France
(Can work remotely)
Golang, micro-services, IoT, smart building, real-time display in web browsers, WebSocket, Server Sent Events, VueJS... I love to KISS (Keep It Stupid Simple) as much as possible... - Developed various projects in smart building, IoT, read time display in web...
---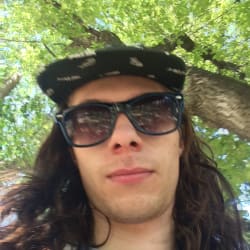 Security Analyst / Software Developer - golang, security analysis, python, penetration testing, web security
Saskatoon, Canada
(Can work remotely)
--Computer Security Research & Security Analyst Work-- Have started to build a set of skills relating to computer security research and security auditing assessments with reports for external clients as well as building tools to assist in the various computer...
---
Backend Engineer, former Technical Lead - Golang, Python, Elasticsearch, REST, AWS
Dhaka, Bangladesh
(Can work remotely)
Algorithms, Data-structure, application design, database (relational and NoSql). I've hired, managed and lead a team of 10 engineers distributed in 3 different time zone. - I have 4+ years of experience in backend engineering. Back in December 2017, I formed ...
---
Senior Full-Stack Engineer - Golang, APIs, JavaScript, SQL, noSQL
Freiburg im Breisgau, Germany
(Can work remotely)
Cloud backend development in Go (APIs, databases, high-load server systems) is my current specialization, yet, as a full-stack software engineer, I'm also into frontend development of SPAs and PWAs in Vue.js and Svelte as well as UI/UX design. Cryptograph...
---
Senior Software Developer - Golang, Java, JavaScript, Angular, Vue.js, GCP, AWS, Microservices, RESTFul
Belgrade, Serbia
Designing and developing full-stack applications deployed to the cloud. - 23 years of IT experience in software development, engineering, project and team management for software solutions developed in Go, Java, JavaScript and other languages, including 3 year...
---