Go/Golang developers directory
---
Junior software engineer - Golang, Docker, postgresSQL, ReactJS, graphql and REST API, javascript
Abidjan, Cote D'Ivoire
(Can work remotely)
socket servers, REST and Graphql Api's, Linux, javascript - I'm a developer specialized in Go sockets servers and API(REST Graphql) servers. I also have a great experience in data retrieval robots on many different sites. I also have a good knowledge of Go plu...
---
Software Engineer - Golang, Python, Javascript, React, GPGPU
Rancho Cucamonga, California, United States
(Can work remotely)
- Golang - JavaScript - Python - Heavy math and stats background - Linux - - Designed and developed backend for a patient managament service; written in Go following a micro-service architecture with good test coverage for each micro-service. - Lead devel...
---
Senior Software Engineer - Go, large-scale socket servers, HTTP traffic optimization
Middleton, Idaho, United States
(Can work remotely)
Large-scale socket servers, HTTP traffic optimization, REST APIs, Dockerized microservices, distributed systems - I'm an engineer who specializes in large-scale socket servers written in Go (at companies like Thomson Rueters and Walmart Labs). I also have exte...
---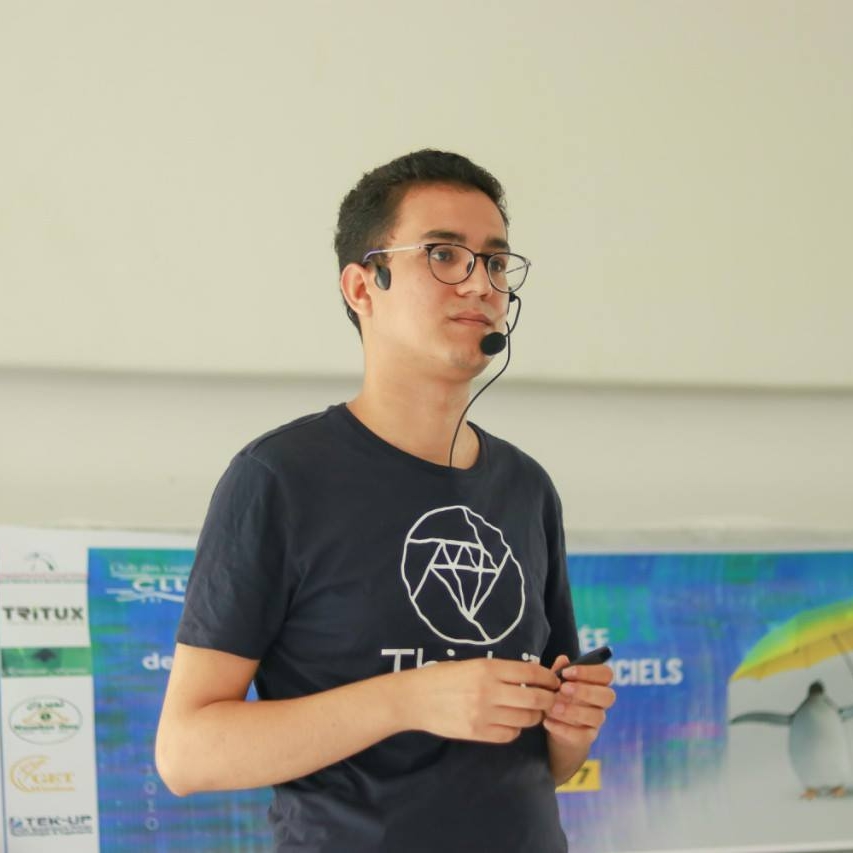 Senior Software Engineer - Golang, Linux, Security, Microservices,
Ariana, Tunisia
(Can work remotely)
Extremely good in Go, Linux and Offensive security. I like writing clean and scalable code. Deep understand of Go and Linux internals which allows me to micro optimize code for very high work load. - Full stack developer & hacker, and teacher who took big role...
---
Senior Golang DevOps Engineer - Golang, GCP, Kubernetes
London, United Kingdom
(Can work remotely)
Go, GCP, Neo4J, etc - I have been using go for over 5 years and have built many types of software for various companies in the City of London. I specialise in Golang, but I would class myself as a DevOps engineer....
---
IT Director, Platform Engineering - Golang, Python, Microservices, APis
Oklahoma City, Oklahoma, United States
(Can work remotely)
I'm pretty good at software design patterns, building scalable solutions. - Built Go Lambdas to connect Slack, Splunk, Pivotal Cloud Foundry. Recruited, built, coached Platform Engineering team. We do chaos engineering and SRE like functions for SONIC's digita...
---
Software Engineer - Golang, PHP, Python, PostgreSQL, MySQL
Dhaka, Idaho, United States
(Can work remotely)
Golang, PHP, Python, PostgreSQL, MySQL, Docker, Kubernetes. - Passionate problem solver, polyglot software engineer, over 5 years of experience developing back-end server applications, web applications, web services, microservices and client applications with ...
---
Mid Software engineer - golang,aws,docker,sql,linux
Berlin, Germany
(Can work remotely)
• Design and Develop REST & Protobuffer backend services based on aws infrastructure • Analyze requirements, design and develop code, unit test code and test tools • Comfortable with collaboration, open communication and reaching across Development, ...
---
Senior Software Engineer - Golang, RDBMS, Java, AWS, API
Los Angeles, California, United States
(Can work remotely)
Designing databases, building RESTful APIs in various languages. - 15+ years as full stack developer using Golang, Java, Node.js, Php...
---
Junior - Go, Golang, Bash, Linux, Git, Ruby, Rails
Izmir, Turkey
(Can work remotely)
Linux System Administration Git Shell scripting Ruby and Rails PostgreSQL Golang - Hey. It's Bora. A software developer. Senior year at Pamukkale University with Computer Engineering major. Experienced in Linux System Administ...
---