Go/Golang developers directory
---
Manager, Biological Informatics Centre of Excellence - Golang, Linux, HPC, NLP, information retrieval
Ottawa, Canada
(Can work remotely)
Software development. Golang now, previously Java, previously C. bash. Lifelong Linux/emacs user. Linux sysadmin. HPC cluster sysadmin (Rocks). RDMS (MySql, Postgresql) development and administration. Linux package management (RPM). - Java web dev, C appl...
---
Software Engineer - Golang
Bauru, SP, Brazil
(Can work remotely)
Computer and programming skills: ▪ Software Engineering: requirement engineering, software architecture – UML / SysML ▪ Modelling tools: Enterprise Architect, Dia, StarUML ▪ Relational database / SQL ▪ Programming languages: ▪ Advanced: Go...
---
Senior Software Engineer - Golang PostgreSQL VueJS PHP UI
Sittard, Netherlands
(Can work remotely)
Good in understanding the problem and breaking it down into several small solutions. - Autodidact developer. Building websites and applications since 2001. main stack Golang, PostgreSQL, PHP, MySQL . Building a PBBG game at the moment to learn Vue.JS since I a...
---
Senior Software Engineer - Golang, Python, Blockchain, Linux
Zug, Switzerland
Golang, Node.js, Python, Django, SQL, MongoDB, Redis, Microservices, Linux, DevOps, Ethereum, Bitcoin, Blockchain - Golang / Python / Linux / Blockchain. I like challenges, not tasks....
---
Fullstack web developer - golang,nosql,sql,php,es6
Ipatinga, Brazil
(Can work remotely)
Languages: Go, PHP, R, JavaScript (Node), Perl Frameworks: Symfony, Laravel, Slim, Vue.js, goBuffalo Web: HTML5, CSS, SASS Databases: mySQL, PostgreSQL, SQLite, redis, mongodb SCM: git, svn Business Intelligence: ETL Pentaho Cloud: AWS Container:...
---
Software Engineer - Golang, VueJS, ElasticSearch, PostgreSQL, AWS
Bucharest, Romania
(Can work remotely)
I'm analytical, creative and detail-oriented, an expert generalist; I like to find effective, out of the box solutions to problems and challenges. I focus on what the project or client needs and how to get there as soon as possible, but with an elegant approac...
---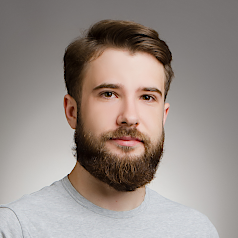 Senior Software Engineer - Golang, Docker, Kubernetes, AWS, GCP
Moscow, Russian Federation
(Can work remotely)
Specialties: - Site reliability engineering, DevOps - Horizontally scalable and highly available Kubernetes clusters - Setting up monitoring and log aggregation pipelines - REST/JSONRPC/gRPC API design - Microservice architecture design Skills and tech...
---
CTO - Go, Node.js, React, Docker, Kubernetes
Copenhagen, Denmark
(Can work remotely)
I have extensive experience working on small and large scale projects at every depth of the stack. - I'm a Senior Software Engineer and open source advocate with seven years of experience delivering secure, reliable and scalable solutions for companies such as...
---
Software developer - Nodejs,React,aws,Golang
Santo Domingo, Dominican Republic
(Can work remotely)
Currently focused on React and Nodejs. But also experienced in: Frontend development: React.js (including redux, redux-sagas), Angular, JQuery. Backend development: ASP.NET, Node.js (since 2014), and a bit of Go Relational databases: Oracle SQL, MS-SQ...
---
Software Engineer - go, python, docker, kubernetes, aws, git, grpc, protobuf, debugging
Allen, Texas, United States
(Can work remotely)
I have 2 years experience with go. 1-2 years with docker/kubernetes I've coded in C# and vbscript for two years very familiar with linux/windows environments as well as CI/CD from a developer perspective. - I have worked on a open source go project which fo...
---