Go/Golang developers directory
---
Software Developer - React.js, Golang, Node.js, C#
Santo Domingo, Dominican Republic
(Can work remotely)
Core Skills: Golang, React.js, Node.js, C# Some Exposure: Angular, SQL, MongoDB, GraphQL, Docker, AWS Lambda, AWS API Gateway, - As a Software Developer, I get inspired by the ability to solve people's problems with the use of Software and have been influence...
---
Senior Golang developer - Golang, Javascript, C++, VueJS, Kubernetes
Mézos, France
(Can work remotely)
Golang, micro-services, IoT, smart building, real-time display in web browsers, WebSocket, Server Sent Events, VueJS... I love to KISS (Keep It Stupid Simple) as much as possible... - Developed various projects in smart building, IoT, read time display in web...
---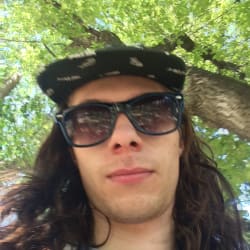 Security Analyst / Software Developer - golang, security analysis, python, penetration testing, web security
Saskatoon, Canada
(Can work remotely)
--Computer Security Research & Security Analyst Work-- Have started to build a set of skills relating to computer security research and security auditing assessments with reports for external clients as well as building tools to assist in the various computer...
---
Manager, Biological Informatics Centre of Excellence - Golang, Linux, HPC, NLP, information retrieval
Ottawa, Canada
(Can work remotely)
Software development. Golang now, previously Java, previously C. bash. Lifelong Linux/emacs user. Linux sysadmin. HPC cluster sysadmin (Rocks). RDMS (MySql, Postgresql) development and administration. Linux package management (RPM). - Java web dev, C appl...
---
Software Engineer - Golang
Bauru, SP, Brazil
(Can work remotely)
Computer and programming skills: ▪ Software Engineering: requirement engineering, software architecture – UML / SysML ▪ Modelling tools: Enterprise Architect, Dia, StarUML ▪ Relational database / SQL ▪ Programming languages: ▪ Advanced: Go...
---
Senior Software Engineer - Golang PostgreSQL VueJS PHP UI
Sittard, Netherlands
(Can work remotely)
Good in understanding the problem and breaking it down into several small solutions. - Autodidact developer. Building websites and applications since 2001. main stack Golang, PostgreSQL, PHP, MySQL . Building a PBBG game at the moment to learn Vue.JS since I a...
---
Senior Software Engineer - Golang, Python, Blockchain, Linux
Zug, Switzerland
Golang, Node.js, Python, Django, SQL, MongoDB, Redis, Microservices, Linux, DevOps, Ethereum, Bitcoin, Blockchain - Golang / Python / Linux / Blockchain. I like challenges, not tasks....
---
Fullstack web developer - golang,nosql,sql,php,es6
Ipatinga, Brazil
(Can work remotely)
Languages: Go, PHP, R, JavaScript (Node), Perl Frameworks: Symfony, Laravel, Slim, Vue.js, goBuffalo Web: HTML5, CSS, SASS Databases: mySQL, PostgreSQL, SQLite, redis, mongodb SCM: git, svn Business Intelligence: ETL Pentaho Cloud: AWS Container:...
---
Software Engineer - Golang, VueJS, ElasticSearch, PostgreSQL, AWS
Bucharest, Romania
(Can work remotely)
I'm analytical, creative and detail-oriented, an expert generalist; I like to find effective, out of the box solutions to problems and challenges. I focus on what the project or client needs and how to get there as soon as possible, but with an elegant approac...
---
Full Stack Developer - Golang, JavaScript, HTML, CSS, Google Cloud Platform
Fresno, California, United States
(Can work remotely)
I'm good at working with data driven projects. My tools are Golang, JavaScript, HTML, CSS, Google Cloud, Amazon Web Services and SVG image making. I'm always interested in learning technologies to accomplish a new project. - My name is Patch Kientz, I am stron...
---