Go/Golang developers directory
---
Distinguished Engineer - Go, Linux, Leadership, Scaling, High-throughput Systems
near La Crosse, WI, Minnesota, United States
(Can work remotely)
I'm currently good at leading and mentoring teams of systems software engineers to built things like CDNs, complication proxies and middle-ware, storage systems, database engines and distributed computing frameworks. I love to built systems that scale and solv...
---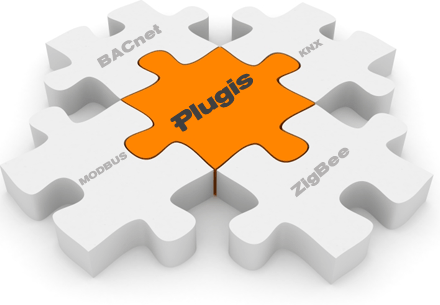 Senior DevOps - Golang, C++, Javascript, full-stack, VueJS, Docker, IoT
Bordeaux, France
(Can work remotely)
High load, distributed development, low level protocol development, internet of things, smart building, embedded firmware. - I developed a communication system between heterogeneous devices, useful in IoT and smart building called plugis. Another product calle...
---
Golang Software Engineer - Golang, AWS, PHP, CodeIgniter, Mysql
Ajmer, Rajasthan, India, India
(Can work remotely)
Golang, PHP, CodeIgniter, Jquery, Javascript, Ajax, Html, CSS, Mysql. Application Security. Lamp, AWS. - I am a Backend developer with four years of experience working with cutting-edge technology and latest IT trends. Skilled in remote team management and ...
---
Software Engineer - Golang, Docker, Kubernetes, React, Java
Washington, DC, District of Columbia, United States
(Can work remotely)
I am primarily a backend developer with interests in DevOps (building and streamlining pipelines, infrastructure as code, configuration as code). I like Golang, Docker, and Kubernetes. - Full stack Go / React developer interested in building microservices in D...
---
Senior Software Engineer - Golang, Docker, Microservices, APIs
Copenhagen, Denmark
(Can work remotely)
In my previous functions, I have been exposed to a variety of different problems. Server configuration, microservice architectures, batch processing, data analytics and more. I prefer to stay in the backend but have also dappled with JS and the various framewo...
---
Middle software developer - Golang, PostgreSQL
Rostov-na-Donu, Russian Federation
(Can work remotely)
I understand business processes well, I am capable of doing a design for open-ended tasks on my own, good in SQL and microservices (messaginging and REST) on Go. - I have a specialist degree in mathematics from Southern Federal Univeristy (Russia). My interest...
---
Software Engineer | AWS Administrator | Flutter Developer - Golang, Flutter, Django REST Framework, AWS, NoSQL
New Delhi, India
(Can work remotely)
- Problem Solving attitude. - Team Players - Early adopter - Programming using GoLang, DRF, PHP, MySQL, MongoDB, ArangoDB, AWS, Docker, Nginx, Ansible, HaProxy. Working knowledge of RoR, Node.js. - I am Vineet Daniel I have extensive experience and manageme...
---
Principle Software Engineer - Golang, Backend, Storage, Design, Agile
Murrieta, California, United States
(Can work remotely)
Golang development. - Has worked on various open source enterprise storage automation applications, seeing them through design, development and maintenance phases. Worked remotely with agile teams using a variety of languages: Go, Java, Ruby, Python....
---
Blockchain Consulting, Smart Contract development, ICO, EOS, and Ethereum - Golang, Python, Solidity, Hyperledger Fabric
Germany, Germany
(Can work remotely)
Golang, Python, Solidity, AWS, Hyperledger, Docker, AWS, MongoDB, Java and C++ - Being a pioneer in a variety of blockchain and cryptocurrency based solutions; Scala Blockchain (www.scalablockchain.com) provides innovative solution and services pertaining to B...
---
Golang developer - Golang, AWS, NodeJS, Python, C#
Vilnius, Lithuania
(Can work remotely)
Technical skills: Go, NodeJs, Python, AWS, bash, C#, ReactJS, JQuery, SQL, NOSQL. Soft skills: Team player, quality oriented, approachable. - 4 years of experience in software development mostly in globally distributed teams. The first couple of years I w...
---