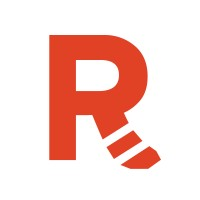 Software Engineer, Cloud

at Redpanda Data
🇺🇸

United States

›

New York

›

East Coast
(Posted Apr 12 2023)
Please mention that you found the job at Golangprojects.com
Apply now!
Do they allow remote work?
Remote work is possible, see the description below for more information.
Job description
UK / East Coast Americas - REMOTE
We are a team of doers, seasoned engineers, hackers and builders, working on the future of streaming data.
Funded by premier investors including GV and Lightspeed, Redpanda is building the streaming data platform for developers. We're evolving streaming beyond the Apache Kafka® protocol into a unified "engine of record" that delivers a categorical reduction in complexity, wicked-fast performance, onboard Wasm transforms, and transparent tiered storage that gives consumers access to both real-time and historical data from a single API.
About the Role:
We are continuing to invest and grow our Cloud Engineering team at Redpanda. We are looking for a Cloud Software Engineer who is up for the challenge to not only build the systems to lift Redpanda into the cloud, but also shape the technical culture that creates these systems. There are exciting challenges to solve and opportunities to learn from the very best. Come join us to partner closely with product and cross functional engineering teams to build and design together, the very best present and future of real-time data.
You Will:
You will be a part of our cloud team, working with all of engineering on building new services, automating infrastructure lifecycle on Kubernetes, and monitoring our services with the goal of offering a reliable, scalable and high-performance SaaS. One of our primary goals is to run a managed, cloud-based streaming-as-a-service with 99.5% uptime or better, and this role is critical to achieve this goal
Build & design Redpanda's cloud infrastructure with reliability and performance in mind
Build tools & services to allow automated infrastructure provisioning and self-healing, including deployments and upgrades
Participate in on-call rotations, working to keep customer workloads running and incident free
Build control planes based on Kubernetes for our multi-cloud, managed streaming-as-a-service offering
You Have:
Strong understanding one or more of Go, Kubernetes, or Terraform with infrastructure management through GitOps and IaC
At least 4-5 years of experience building SaaS products
Willingness to participate in on-call rotation
Comfortable working with 100% distributed engineering team, collaborating on GitHub
Very good understanding one or more of AWS, GCP or Azure's Kubernetes and networking services
Excellent written communication skills
Nice to have:
Experience building a SaaS platform
Operated and used streaming platforms either as a user or provider
Cloud engineering experience
Redpanda is used by Fortune 1000 enterprises pushing hundreds of terabytes a day, as well as by the solo dev prototyping a React application on her laptop. Think of it as a streaming data API platform that scales with you from the smallest projects to petabytes of data distributed across the globe.
Join Redpanda if you'd enjoy being part of a fast-moving, 100% remote organization with team members around the globe and a culture based on trust, transparency, communication, and kindness.
Please mention that you found the job at Golangprojects.com
Apply now!