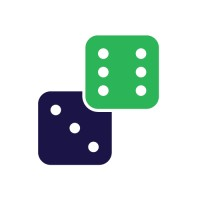 DevOps, Backend Services Team

at justDice
🇩🇪

Germany

›

Hamburg
(Posted Mar 7 2023)
Please mention that you found the job at Golangprojects.com
Apply now!
Job description
As a DevOps you will be responsible to maintain and improve our current backend infrastructure and support our apps and games teams with their operational needs.
justDice is the European market leader of rewarded apps & games: Our products are enjoyed by more than 100 million players worldwide and we've distributed over $40 million in cash & rewards to our users to date!
As part of the Applike Group (financially backed by media powerhouse Bertelsmann), justDice has access to an extensive toolset and funding with a long-term growth mindset.
We are a team of experts in software development, online marketing, data-driven business intelligence, and app & game design. We are always seeking new creative solutions to complex problems, which has enabled us to release new products fast!
The Backend Services Team is a new team at justDice, and in this position you will be maintaining and improving the existing infrastructure of our microservice-based backend which is used by our apps and games teams. Furthermore you will also be the point of contact for these teams if they require new services and tools.
If you like to challenge yourself and want to work in a high performance environment, go for it and send us your application!
What you will do:
Maintain and improve our existing infrastructure
Setup new server infrastructure e.g. for multiplayer support
Ensure security standards and API compatibility
Research and integration of new services and tools
Monitor availability of running services
Execute load tests
Who you are:
Kubernetes, Helm, Kustomize, Flux and Gitops are more than buzzwords for you.
AWS Knowledge (VPC/EC2/ECS/EKS/Cloudwatch/DynamoDB/S3)
Docker/Containerization knowledge (container orchestration)
Experience in Terraform/Terragrunt (infrastructure as code)
Experience in Prometheus stack (alerting; prometheus, alertmanager, grafana)
You have general knowledge about network routing and subnets
Optional: Logging experience e.g. Elasticsearch or Fluentd/Fluentbit
Optional: Go knowledge
Optional: Gitlab CI
Why you will love working here:
Work in Europe's fastest-growing genre-bending mobile entertainment company, located directly at the Alster in Hamburg!
Work-Life Package: 2 remote days per week, 30 vacation days, 3 weeks per year of remote work, flexible working hours, dog-friendly kick-ass office in the center of the city
Relocation Package: Visa & legal support, relocation bonus, and more
Happy Belly Package: Company & team lunches, breakfast, tons of free snacks and drinks
Physical & Mental Health Package: In-house gym with personal trainer, various classes like Yoga with expert teachers
Activity Package: Regular team events, hackathons
Education Package: 1500€ Budget on top to visit conferences + online training opportunities
Wealth building: virtual stock options
Our mission is to create an inspiring work environment for amazing people achieving extraordinary things. Be part of it!
Skip writing cover letters. Tell us about your most passionate personal project, your desired salary and your earliest possible start date. We are looking forward to your application!
We welcome applications from people who will contribute to the diversity of our Company.
Please mention that you found the job at Golangprojects.com
Apply now!