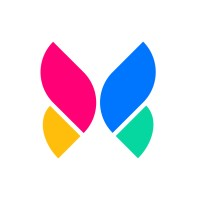 Senior Golang Engineer (remote)

at Xata
🇬🇧

United Kingdom

›

London
(Posted Feb 10 2023)
Please mention that you found the job at Golangprojects.com
Apply now!
Do they allow remote work?
Remote work is possible, see the description below for more information.
Job description
We are looking for people based in: Europe and east coast USA
We are a fully-remote team building a serverless database service. Our service offers automatic scaling, branches, zero-downtime migrations, ACID transactions, a built-in search engine, analytics, and more. These features are compounded by an excellent developer experience provided by lightweight type-safe SDKs, a CLI tool, an intuitive and powerful UI, as well as integrations with platforms like Vercel and Netlify.
We define products collaboratively. The innovations in our product are a result of combining and polishing ideas from a diverse and inclusive team.
We encourage everyone to take initiative and lead by example.
We dogfood our product at every opportunity.
We are community-driven and deeply care about the success of our users and customers.
We all work remotely, usually from home, and we meet in person a couple of times per year in a nice location. We have employees in Germany, Spain, Belgium, the US, Sweden, UK, Hungary.
Having founders with management experience from Elastic, Xata is well-financed by amazing investors, including Guillermo Rauch (founder of Vercel), Shay Banon (co-founder and CEO of Elastic), Neha Narkhede (founder of Confluent), Elad Gil, Christian Bach, and Mathias Biilmann (founders of Netlify), and many others.
We care about work-life balance
Even though we are a small team and an early-stage startup, we are well-financed and with a very long runaway. This allows us to think long-term, both in terms of strategy and building a healthy company culture. We know that in order to build a lasting company, we need to think like we are in a marathon, not a sprint.
We don't track hours and we don't count PRs. We evaluate productivity and quality over a 3-4 months period. All roles come with 30 PTO days
We care about diversity in tech
If you come from an underrepresented background in tech, we strongly encourage you to apply. We are challenging ourselves to build a healthy culture that allows us to build innovative and successful products.
Our founder, Monica Sarbu, founded a non-profit organisation called Tupu that helps tech companies support diversity in tech through mentorship.
Tasks
This role is unique because you will be part of the initial team that builds the technical architecture, designs the product, and iterates quickly to react to customer feedback. If you are looking for greenfield development on a highly technical product that you can influence directly, this role is for you! We believe in well-tested and clean code, simple architectures, progress over perfection, and addressing technical debt early.
We value work-life balance, we don't track hours and we don't count PRs. We evaluate productivity and quality over a 3-4 months period.
Requirements:
Significant experience in developing performant systems-level software, preferably in Golang, but C/C++, Java, Rust are also valued.
Nice to haves:
Experience with various Cloud services, especially serverless platforms
Experience with NoSQL database systems
BSc/MSc in Computer Science
We offer:
Competitive salary based on your location and stock options
Friendly and diverse work environment
Flexible schedule, work from anywhere you are productive
Budget for laptop + monitor
Co-working space stipend
30 vacation days
2 months full paid parental leave
About our investors
We raised Series A from top investors (Index Ventures and Redpoint), having the first ever 100% female board for such a technical company.
We are proud to have in the board:
Erica Brescia, ex COO at GitHub and founder of Bitnami
Erin Price-Wright ex VP Product at Palantir.
Please mention that you found the job at Golangprojects.com
Apply now!