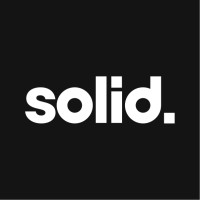 Platform Engineer

at Solid
🇮🇳

India

›

Bangalore
(Posted Jan 18 2023)
Please mention that you found the job at Golangprojects.com
Apply now!
Do they allow remote work?
Remote work is possible, see the description below for more information.
Job description
Who does this role report to?
Head of Platform Engineering.
What does my day-to-day look like?
Strategizing and executing on a roadmap that positions Solid. as a leading B2B2B financial services company. You'll either be focused on efforts related to building the best business banking product or efforts related to positioning Solid. as the best embedded-banking vendor to platforms and marketplaces. On any given day, you could be architecting and designing engineering projects and communicating with our other engineering teams.
What do I need to excel in this role?
5+ years of software development experience.
Strong experience in platform/server-side development with Go or any other language and commonly used libraries. **Real world Go experience is preferred**.
Ability to design, build, maintain, and document RESTful APIs and services.
Experience with designing and building microservices.
Creating servers and databases for functionality.
Experience with Cloud IaaS (primarily AWS)
Understanding of the best development practices.
Work with data scientists and analysts to improve software.
Who else will I work with?
As a Platform Engineer, you will also be working with CTO, CISO, Partner App team, Head of Ops, Product & Marketing, Customer Experience, Product Design, Marketing, among many others.
Where do I need to be?
Anywhere in India, preferably where many of our team members are located (Bangalore, Chennai and Baroda).
About Solid
Solid is a modern fintech infrastructure provider – a one-stop shop that offers a fully integrated and compliant suite of fintech services – think AWS for FinTech or simply FinTech-as-a-service!
On Solid's fully managed infrastructure, any company can quickly build and launch embedded fintech products such as bank accounts, crypto wallets, payments, and cards to their users. The company owns the experience and has little or no regulatory overhead. Integration is a light technical lift, a matter of calling modern APIs and a few lines of code, facilitating lightning-fast speed to market.
Solid's clients include established FinTechs (such as Plate IQ and Paystand), SaaS leaders (such as Shifl and Everflow), and rapidly growing startups (such as Lumanu and Starlight).
Headquartered in San Mateo, CA, Solid is backed by FTV Capital, Headline, Base10, Grishin Robotics, and Abstract Ventures.
Please mention that you found the job at Golangprojects.com
Apply now!