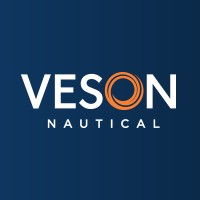 Senior Software Engineer (Golang)

at Veson Nautical
🇺🇸

United States

›

Massachusetts

›

Boston
(Posted Oct 26 2022)
Please mention that you found the job at Golangprojects.com
Apply now!
Do they allow remote work?
Remote work is possible, see the description below for more information.
Job description
Who we are:
Veson Nautical is a well-established and rapidly growing software company working to provide end-to-end logistical, operational, and analytical solutions to propel the efficiency and effectiveness of Maritime Commerce.
The Opportunity:
You will play a key role in supporting Veson's newest product division, Oceanbolt! Helping to code, test, document, and maintain our maritime and commodity trade flow data intelligence platform! A great opportunity to work with an elite and compact team backed by a technology leader within the industry.
A closer look at the role:
This role will provide opportunities to get your hands on various tasks/technologies such as:
Design, develop, and support scalable SaaS applications in a cloud environment
Gain knowledge of the complex business requirements and needs of the maritime shipping industry
Work with Product Management to gather/translate business requirements into technical solutions
Develop and maintain the ETL pipelines and algorithms that power Veson Nautical's suite of maritime analytics products.
Assist your team members through mentoring, code reviews and pair programming
Skills/Experience needed to be successful in this role:
5+ years of experience as a software engineer
Experience in developing complex backend services using Go
Experience orchestrating and designing complex data pipelines that ingest and transform data from upstream databases and APIs
Experience with PostgreSQL or other relational database systems
Ability to work on projects in an Agile environment and communicate with stakeholders in a fast-moving, entrepreneurial environment
Excellent communication skills
We are focused on building a diverse and inclusive workforce. If you're excited about this role, but do not meet 100% of the qualifications listed above, we encourage you to apply. While we try to be thorough with our job descriptions, not everything about you as a candidate can be condensed into a list of bullet points.
This role may be performed remotely if Veson Nautical can support remote work arrangements in the state where you currently reside, which includes most states within the US. Should we decide to move forward with your application, our team will discuss options with you.
Nice skills to have (not required):
Experience creating and contributing to architecture design and documentation
Experience working with distributed systems, including pubsub architecture (Kafka, GCP Pubsub, SQS etc.) and distributed databases (Bigtable, Cassandra, Scylla etc.)
Prior experience of working with GPS data/AIS data or similar
Experience in financial industry or maritime shipping industry
Experience with AWS and Google Cloud
Experience with Agile development methodologies
Knowledge of automated testing frameworks
More about Veson:
We are a team of multi-cultural, multi-disciplined professionals that are dedicated to making our clients successful and charting a new, innovative course for the commercial marine industry. Veson Nautical employs a staff of extremely capable creators and innovators all focused on meeting the goals of our clients. We invest extensively in employee development and experience to maintain focus and enthusiasm. The Veson Nautical team is made up of a dynamic blend of engineers, artists, sailors, teachers, brokers, bankers, traders, consultants, and customer service experts.
Veson Nautical is a successful, rapidly growing global software company. Our clients are the world's leading commercial maritime owners, operators and commodity trading companies. Veson's solutions enable our clients to identify new opportunities and proactively manage their business to make more profitable decisions. With offices in Singapore, Tokyo, London, Houston and headquarters in Boston, USA, Veson Nautical is a dynamic organization with a committed team of professionals. Dedicated to ensuring the highest levels of client satisfaction, Veson Nautical brings decades of experience, technical knowledge, enthusiasm and commitment to clients around the world. The combination of exceptional market growth and leading market position make this a superb opportunity for the right candidate.
Veson Nautical Offers:
Competitive compensation
Four weeks' vacation to start plus 10 holidays
Generous health, dental, life, and disability insurance
Flexible Spending Plan + $250 employer contribution
401K + 4% employer match
Transportation subsidy
Friendly, informal work environment
New Office in Boston's Seaport District
Please mention that you found the job at Golangprojects.com
Apply now!