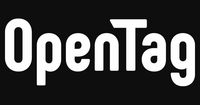 Golang Architect

at OpenTag
🇮🇲

Isle Of Man

›

Douglas
(Posted Apr 4 2022)
About the company
OpenTag is a well funded international company within the field of Sports Betting and Gaming.
Having more than 15 years of experience in this field, 100's of operators, 1000's of partnerships and millions of daily players, we've decided to take our knowledge, experience, and passion into the next level by building our platform from scratch.
Joining us now would be once in a lifetime opportunity to influence the market, set the future's standards and grow yourself as a technological authority.
Do they allow remote work?
Remote work is possible, see the description below for more information.
Job description
Fancy working for a well-established global eGaming group that is experiencing rapid expansion and continued success? Want to do so while working remotely and living on the beautiful Isle of Man with low taxes and a high standard of living? Then we want to hear from you!
Requirements:
- Working as an architect for at least 1 year
- RBDMS (Postgres preferably)
- Golang
- GRPC or Thrift
- Kafka or Rabbitmq
- Experience with DDD, Layered architecture, CQRS, microservices
Would be a plus:
- Snowflake, Apache Druid, ClickHouse
- Kubernetes
- GraphQL
- Experience with Java or PHP
- Experience with stream processing (Kafka Streams, Flink, Spark and etc)
Responsibilities:
- You will work with 3 teams using Golang, processing product requests and providing best possible solutions
- You will maintain a tech debt and improvements
- You will review an architecture in order to keep it clean, scalable and distributed
You should be an Isle of Man resident and we can help with relocation for the right candidate. Occasional visits to other offices (Bulgaria) required. No need to sit in the office all day, though, although you're welcome to use our space here. Remote work from home is fine if you prefer. Competitive salary for the right candidate and the chance to work on the future of a whole industry.