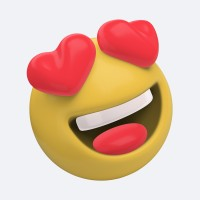 Senior API Engineer

at Gigs
Remote

› 🇪🇺 100% remote position (in European timezone)
(Posted Mar 18 2022)
About the company
😍 We are Gigs
Gigs is a telecom as a service. We are building Stripe for SIM cards.
Providing platforms custom phone & data plans through an easy-to-use API in 200+ countries.
For consumers, Gigs makes it super simple to subscribe to and manage a phone plan with a few clicks. A phone plan you'll love to use yourself. Easy, transparent & global connectivity for your smartphone, smartwatch, or IoT device.
See immediate results of your work. Our large-scale integrations mean huge adoption within a short time. We obsess about the needs of our partners and their end customers to build a best-in-industry experience.
We are backed by the investors behind Stripe, Dropbox, Airbnb, Facebook, Spotify & Plaid. As part of Gigs, you will have access to the teams, resources, and support from any company we work with. We count on a team of world-class advisors and investors that can help us in tricky situations.
Job description
In short: Full-time position based remotely in the UK or Europe. Please only apply if currently residing in the EU or UK. Competitive salary and generous stock options in the company. We are building the Stripe for SIM cards.
🔧 The position
You will design and develop a truly developer-friendly public API from scratch. Spearheading our engineering team for APIs, you will build a core part of Gigs products in a spectacularly robust fashion.
You will define and document our API principles, best practices, and style guides. This is your opportunity to establish paradigms and completely steer the direction of product development.
You will work closely with business stakeholders to model powerful, yet easy-to-use API endpoints. You will be able to design and build it from scratch.
You will build and integrate APIs and services and work with our partners to launch new markets, connectivity methods, and capabilities.
You will be able to build a core backend API engineering team around you.
👟 About you
→ We know that perfect candidates don't exist. Even if not all of this applies to you, we'd love to learn more about you. 🦄
You worked with successful public APIs. You are excited to bring a wealth of knowledge to Gigs and enjoy being hands-on in designing great APIs. You will own this product.
You enjoy thinking rigorously about API design and diving deep into the details to deliver a great developer experience. You enjoy thinking about how to create amazing developer experiences with systems, services and write high-quality code.
You enjoy building a product from scratch. This means owning the design process and writing high-quality code. It also means that you enjoy taking technical decisions and leading a team to success.
You love learning technologies as you go. You are a highly skilled engineer excited by learning new languages or frameworks. You are familiar with the debates around terms like REST, SOAP, HATEOAS, RPC, etc.
You value elegant abstractions over complex business processes. You will work closely with business stakeholders to model powerful and yet easy-to-use API endpoints.
🌱 Our offer
Competitive salary matching your experience and market value.
Generous stock options: We want everybody to be a true owner in Gigs (tax-free until exercised).
Full-time contract.
Visa sponsorship is available and your relocation will be covered.
🎁 Our benefits
25 days paid vacation per year (PTO).
The best phone plan in the world, built by you.
Flexible working hours: We use meetings when needed and not per default.
Get your perfect setup: Mac/Windows/Linux, Mechanical Keyboard, Plugins, IDE. We are flexible and cover whatever you need to do the best work of your life.
A workplace built for remote work: We are building Gigs as a remote-friendly company. You can join us in Berlin, or work from wherever you like. If you are based in Berlin, you can work from our office, or from the comfort of your home.
Make a big difference: Take, own and implement decisions to build Gigs from scratch.
Company health insurance policy (in case you are not from Germany and were wondering how it works over here).
🤔 Our process
The starting date is as soon as possible. However, we are willing to wait for the right candidate. And will do everything to accommodate your needs.
You'll walk through four stages:
1. Get to know each other: We use this to pitch Gigs and get you excited to join. We'll also use this chance to see whether both our expectations align.
2. Meet the team: You'll get to meet our team members, like Tobi our Lead Backend Engineer. We value team fit over everything else. This also gives you the chance to see whether you'd enjoy working with us.
3. Technical assessment: You will send us a piece of code you've written before (can be a pet project or a code challenge). We'll use that to have a conversation about which decisions you've taken and why.
4. Final conversation: The team and you are going to chat more about the position, what you value, what you took away from the interviews so far, and whatever is on your mind.
We are mindful of your time: Going through all stages can be done within one week. Once you've passed them all we will extend a formal offer.
You can also speak to one of our investors. We want to give you as many insights into us as possible. We see this as a truly two-sided decision.
🧑‍💻 Day in the Engineering Life at Gigs
"A usual day starts with a quick virtual standup, where we sync as an engineering team. We're working agile and use Kanban to plan our tasks. We only have 2-3 other regularly scheduled meetings in a week, so there's lots of hands-on development time in a day: grabbing a new card from our next column in Trello, fine-tuning requirements, programming, strategic development, or reviewing pull requests. We don't do pair programming by default, but if someone gets stuck, wants some help, or just another opinion, the rest of the team is quick to hop on and help out.
We have regular planning sessions and retrospectives, but we don't plan our work in sprints. Although our Trello cards are split into API and Frontend-Apps, we discuss all architectural topics together – both for individual features as well as overall system architecture. For larger architecture decisions, we write RFCs and have a weekly "dev discuss" session.
The same goes for features and business requirements: we discuss new features and how to solve new requirements together.
As a remote-first team, we socialize with virtual coffee chats during the week, and we end our week together with a happy hour on Friday evenings." - Timo, Frontend Extraordinaire
Please mention that you found the job at Golangprojects.com
Apply now!