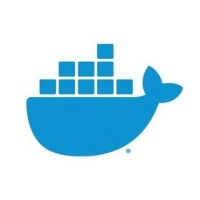 Backend Engineer (Billing)

at Docker
Remote

› Worldwide, 100% remote position
(Posted Feb 8 2022)
Job description
Docker is a remote-first company with employees across Europe and the Americas. This means we value transparency and asynchronous communication, but also understand that meeting in person is important. The Billing team ensures painless purchasing, reliable billing, proper user entitling, and robust payment reporting within Docker's products. As a Backend Engineer, you will propose, prototype, and eventually publish tools and features to solve problems, such as:
How can we build a robust billing backend that will enhance the payment process?
How can we enhance and streamline the ability to report on revenue and key results?
What can we do to streamline operations and support internal business operations?
You will collaborate with UX designers and engineers to design user journeys and API specifications, using tools like Slack, Zoom, Miro, and Notion. You will also work across departments on this team, interfacing with Data, Finance, Marketing, and Support more than our average team. You will be constantly seeking ways to improve development practices to ensure we maintain a high level of quality with a fast pace of delivery. You will help foster an uplifting environment with collaboration and innovation. Finally, you should be passionate about how developers' lives could be made easier, and about Docker's role in that.
Responsibilities:
Lead or contribute to new features that enhance the user experience and capabilities in Docker Hub
Work within a cross-functional delivery team of 5+ software engineers, with an embedded product manager and designer
Write, review, maintain, and document Go/Golang code
Write unit, integration, and e2e tests
Deploy code to production, and own the product throughout the lifecycle
Demonstrate open collaboration across teams and take ownership of supporting the internal engineering needs of the team
Participate in 12-hour daytime on-call shifts for one week every 2-6 months, with additional pay
Qualifications:
3+ years experience building SaaS applications
3+ years with a C-based backend language, preferably Golang
Knowledge of security best practices
Experience with cloud platforms (AWS preferred, or GCP, Azure), databases (Postgres preferred, or MySQL, etc.), IaC (Terraform preferred), Containers (Docker, Kubernetes), and CI/CD systems (Jenkins, GitHub Actions)
Experience and interest in user checkout experiences, payment processing, invoicing, recurring subscriptions, and/or business operations
Experience with payment and billing platforms, such as Stripe, Zuora, etc.
Strong verbal and written English skills
Willingness and ability to work with dedicated UX designer and product manager
Desire to work on autonomous teams
Ability and interest in working at a fully remote company crossing international time zones
Past demonstrations of proactively working outside of this job description
Perks:
Freedom & flexibility; fit your work around your life
Variety of virtual and in-person social events to build connections and have fun
Home office setup; we want you comfortable while you work
Generous maternity and parental leave
Technology stipend equivalent to $100 net/month
PTO plan that encourages you to take time to do the things you enjoy
Medical benefits, retirement, and holidays vary by country
Docker Swag
"Whaleness" Days: company-wide day off each month
Training stipend for conferences, courses, and classes
Quarterly, company-wide hackathons
Equity