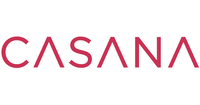 Senior Golang Backend Developer (freelance)

at Casana GmbH
Remote

› 100% remote position (in European timezone)
(Posted Nov 23 2021)
About the company
At Casana we are working with some of Germany's fastest growing start-ups, such as Xentral, McMakler and Enpal. Our projects are focused on offering cutting edge solutions, delivering real impact, and solving core problems for our clients.
Working as part of Casana's freelancer community unlocks a thriving network of like-minded, ambitious, and talented software developers. Our empowering culture focuses on fostering the career trajectory of all our members, from providing top-class opportunities with our clients to expanding your impact via networking with a global community.
Salary
up to 75 €/h depending on seniority
Job description
Dear Freelancers,
We are looking for 3 Senior Backend Golang Developers to join the team of a B2C online platform in the real estate brokerage industry.
This project involves work on the platform on which sellers can get estimates on their properties to either sell now or to monitor prices:
- You will improve and extend existing microservices in Golang.
- You will support the migration of parts of the backend from Golang to Node.js.
You will actively contribute to the team by discussing solutions to technical problems. You will work within a team of developers, including other freelance developers and a Product Owner.
Key data:
- Start: immediately
- Working model: Remote
- Duration: 3 months, possibility of extension
- Working language: English
- Availability: 40 hours per week, online during Berlin working hours
- Hourly rate: up to 75 €/h depending on seniority
Requirements:
- Minimum 5 years of experience as a backend developer
- Excellent communication skills in English, you should be comfortable with taking part in the team's daily video meetings
Technical skills:
- Golang
- Microservices architecture
- GraphQL
- Node.js and Express.js (strong bonus)
- MongoDB
- GRPC service
- HTTP service with Gin framework
- CI/CD