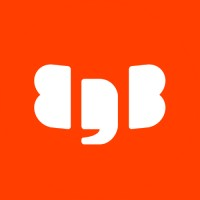 GoLang/Kubernetes Developer

at EDB
Remote

› 🇺🇸 100% remote position (in the US)
(Posted Oct 23 2021)
Please mention that you found the job at Golangprojects.com
Apply now!
Job description
The world loves Postgres. If you work with developers or data scientists or anyone wrangling data, you'll probably see a sticker with the tusks and trunk of the Postgres elephant on the lid of a nearby laptop. EDB has a lot to do with that.
We've been major contributors to Postgres since the beginning, and we are proud to call thousands of boundary pushing customers our partners. Proud though we are, we are not resting on our laurels. There's plenty of work to do. The good news is that everything we do will impact Postgres, which is to say that it will impact the world. No pressure.
Note for applicants: We're open to applicants working remotely in the Americas.
We are looking for a great Go Developer who possesses a strong understanding of how best to leverage the language's unique paradigms, idioms, and syntax, while working in a multi-disciplinary team focused on Kubernetes and Cloud Native products. Ideal candidates will take pride in writing readable, well-designed and tested software and prefer simple solutions over complex ones.
Responsibilities
Work in our Cloud Native Team, designing and developing Kubernetes operators to manage containerized applications in public, private, and hybrid cloud environments supporting declarative configuration and immutable infrastructure paradigms.
Be part of a team that owns all phases of the product development life cycle, from conception to delivery to customers, including support if required. Build quality and security directly into the product, by taking advantage of automated testing and CI/CD pipelines.
Collaborate with engineering teams across the world, mentor and share information with other engineers and help drive continuous improvement for our platform, without losing focus on the flow that generates customers' value.
Requirements
2+ years experience in a software engineering position
2+ years programming in Go language (languages such as Python also considered)
Experience with containerization technologies such as Docker
Experience with Kubernetes administration, preferably with relevant certifications from CNCF such as Certified Kubernetes Administrator and Certified Kubernetes Security
Experience with Linux administration and Bash scripting
Experience with Git
Good written and spoken English Language skills
Plusses
Familiarity with relational database systems such as PostgreSQL (preferred), Oracle or MySQL
Experience with Kubernetes API programming, Kubebuilder or Operator-SDK frameworks
Experience with vendor-supported container orchestration platforms, both public (such as EKS, AKS and GKE) and private (such as Red Hat OpenShift or Rancher)
Familiarity with Agile methodologies, Lean thinking and DevOps culture
Direct contribution to Open Source projects in the Cloud Native space
#LI-Remote
We know it takes a unique mix of people and skills to help us in our mission to supercharge Postgres, and we understand that not everyone will check every box. We'd love to hear from you and we want you to apply!
EDB is proud to be an equal opportunity workplace. We celebrate diversity and are committed to creating an inclusive environment for all employees. EDB was built on a commitment to trust and respect each other and to embrace an array of people and ideas. These values remain at the center of our culture and are key to our company's integrity.
Please mention that you found the job at Golangprojects.com
Apply now!