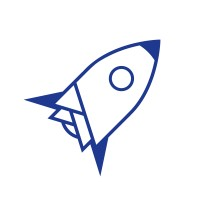 Senior Software Engineer

at Rose Rocket
🇨🇦

Canada

›

Toronto
(Posted Oct 18 2021)
Please mention that you found the job at Golangprojects.com
Apply now!
About the company
Rose Rocket is a market leader in Transportation Management Software. We're a startup going after the $700+ billion dollar trucking industry, leading the shift to SaaS while revolutionizing the way trucking companies sell, service and innovate. We are a hyper-growth Y Combinator backed company with a "more human, less corporate" culture that is built around doing work that matters, winning as a team and celebrating success.
Job description
We are looking for an experienced Software Engineer to help us scale our TMS Software to thousands of trucking companies across North America. We're focused on making it easy for trucking companies to partner with each other on the Rose Rocket platform which will enable us to grow exponentially in the years to come. This includes solving exciting industry problems such as: In app chat as well as two way Email/SMS communication, Order/Customer management tooling, OCR / ML document management, automated account & integration setup wizards and many more...
This role is unique in that we're looking for somebody with technical experience who's interested in potentially moving towards people management. In this role, once you ramp up on our technology and industry, you'll have the opportunity to step into a management apprenticeship program during which you'll receive the mentorship and training necessary to excel as a first time people manager.
Ecosystem Team:
We are looking for an experienced Software Engineer to help us scale our TMS Software to thousands of trucking companies across North America. We're focusing on designing and building integrations between software platforms, APIs, and applications for our company. This includes planning and executing integration strategies and interfaces, ensuring robustness and monitoring, supporting public API, maintaining and optimizing existing software. We create microservices that process a vast amount of data between our internal and third-party systems.
This position is responsible for designing, developing, documenting, and supporting generic API solutions / integrations / microservices. We are also looking into creating an architecture to support custom third-party integrations for our product, well-designed and documented public API and microservice architecture.
Product & Service Excellence Team:
We are looking for an experienced Software Engineer to help us scale our TMS Software to thousands of trucking companies across North America. We are working closely with our Customer Success team to map and deliver features, updates, and fixes that directly impact our product value and customer satisfaction.
This position is also responsible for designing, developing, documenting any custom integrations that should work with our scalable microservices and databases. We are looking for individuals who are comfortable with the lack of requirements and many unknowns. This role is perfectly fit for individuals who can ask the right questions, discover unique solutions, and deliver results to solve our customer pain points.
Technologies that we use today:
Backend: Golang, NodeJS
Frontend: React, Redux, Websockets
Database: Postgresql, Redis
Infrastructure: AWS, Docker, Kubernetes
GraphQL/DB to help us establish and grow our mesh network of connected carriers
Technologies that we're exploring for the future:
Machine Learning, OCR, AI to help with order entry
NOSQL (Elastic Search, Mongodb, Cassandra, etc) for better searching and specialized information architecture
Serverless architecture as we scale
Requirements
4+ years of relevant development experience
Experience with agile project management and project estimation
Experience coaching or management of engineers
Experience with any project management tool like Linear / JIRA / Asana
Experience with back end architecture and database design (SQL, Rest API's, MVC patterns)
Experience with any of the modern JavaScript framework like React, Vue, Svelte, Angular or other
Proficient in Version Control Systems like Git / SVN / Mercurial
Bonus Points:
Go experience can be learned on the job but any relevant experience is a plus
Previous experience in a hyper growth startup
Specialization in certain skills such as: database optimization, security, workflow automation / customization, distributed system design, enterprise software design or other relevant areas of expertise
Any project or people management experience
Benefits
We are interested in more than just your in-office performance, that's why we host friends and family events once every 2 months to get to know each other even better.
We have flexible vacation and summer hours because we know achieving your best work has a lot to do with true work-life balance.
Love good eats and fun events? Our open-space brick and beam office is surrounded by cool restaurants and venues including St. Lawrence Market.
We are a mere 10-minute walk from Union Station. Easy accessibility via TTC, GO, Gardiner Expressway or the Great Lakes Waterfront Trail for the avid cycling types.
Our company events and field trips cater to meet a wide variety of interests (think: oyster shucking, sports teams, trivia nights, art parties, gaming, needlepoint, trips to Toronto Island, gardening, bocce ball, karaoke, and pretty much anything else you can imagine or would like to suggest).
We care SO much about our team we have a fantastic Lead dedicated specifically to Communications and Culture that is ensuring Rose Rocket is the best place you'll ever work!
Extended Healthcare Plan (Medical, Disability, Dental & Vision)
Flexible Vacation
Training & Development commitment
Awards
Stock Option Plan
Please mention that you found the job at Golangprojects.com
Apply now!