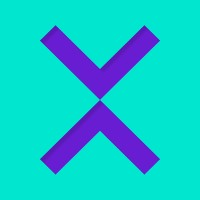 Back End Development - Team Lead

at Twixl
🇧🇪

Belgium

›

Ghent
(Posted Sep 23 2021)
Do they allow remote work?
Remote work is possible, see the description below for more information.
Job description
Key responsibilities of the job:
Lead the development team to create the next iterations of the Twixl Publisher solution
Design and Development of the Twixl Distribution Platform (SaaS)
Help maintain code quality, organization and automation
Maintain and update the architecture (system & software)
Ultimate responsibility for Devops / CICD in cooperation with an external partner
Ultimate responsibility for the end-to-end performance, quality and responsiveness of the applications
You'll lead a small and enthusiastic team. You'll find new and exciting challenges every day.
Skills and qualifications
Mandatory
Team lead, guide software process, code review…
Experience in web solution development is a must (distributed cloud architectures)
Knowledge of the Go programming language (or committed to become proficient in Go)
Knowledge of cloud technologies like Microsoft Azure / Digital Ocean (or similar)
Solid knowledge of SQL databases
Proficient in designing REST-based APIs
As almost all communication, both internal and external, happens in English, proficiency in English is a given.
Extras
Actively Seeking New Programming Knowledge
Location
You'll be able to work both remotely and on site at the Twixl offices in Ghent, Belgium.
Salary & benefits
We offer an attractive salary and are open for either an independent software developer, or someone who will be on the Twixl payroll.