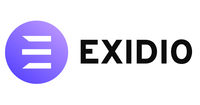 Fullstack Developer

at Exidio Corp
🇮🇳

India

›

Bangalore
(Posted Sep 11 2021)
About the company
Exidio is a leading Indian blockchain development agency with a focus on the Cosmos blockchain ecosystem. Exidio is a contributor to the Sentinel dVPN protocol and builds tools and applications leveraging the Cosmos SDK. The Sentinel network has seen significant growth and traction since its inception.
Featured and covered by Benjamin Powers at CoinDesk, this article covers the launch of Sentinel's much anticipated mainnet event! Special thanks to Benjamin Powers 👍 📖 Read the full article here: https://www.coindesk.com/sentinel-decentralized-vp...
Salary
INR 50-75 Lakhs
Job description
We are looking for a Full Stack Developer to produce scalable software solutions. You'll be part of a cross-functional team that's responsible for the full software development life cycle, from conception to deployment. As a Full Stack Developer, you should be comfortable around both front-end and back-end coding languages, development frameworks and third-party libraries. You should also be a team player with a knack for visual design and utility. If you're also familiar with Agile methodologies, we'd like to meet you.
Responsibilities:
--Work with development teams and product managers to ideate software solutions
--Proficiency coding using Golang, must submit work example
--Design client-side and server-side architecture
--Build the front-end of applications through appealing visual design
--Write effective REST APIs
--Write technical documentation
--Work with data scientists and analysts to improve software
--Writing efficient, scalable, robust, and maintainable code
--Writing unit and end-to-end test scripts for required modules/packages
--Technologies you will be using:
--Front end: CSS3, SCSS, HTML5, JavaScript, React.js, Redux.js
--Back end: Golang, Protobuf
--Database: MongoDB, MySQL
--Source control: Git
--Operating System: Any Linux (Ubuntu)
--IDE: IntelliJ
Requirements:
--Proven experience as a Full Stack Developer or similar role
--Great attention to detail
--Organizational skills
--An analytical mind
--Degree in Computer Science
--Having good knowledge of Algorithms, Data structures and Networking
--Minimum 2 years of full-time professional development experience
--Experience with MVC architecture and RESTful web services
--Experience in the design thinking process and lean startup methodologies
--Experience working in a collaborative team environment
--Clear and concise written and oral English communication skills
--An excellent team player and humble
--Having good problem solving skills
Bonus if you have:
--Worked at, and have helped scale, an early-stage startup
--Worked cross-functionally and with global teams
--Having knowledge of Blockchain Technology
--Competitive programming skill