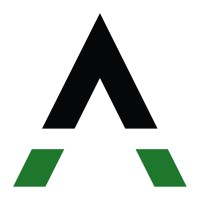 Back End Developer (Golang)

at Airspace
🇺🇸

United States

›

California

›

Carlsbad

(Posted Sep 2 2021)

About the company
From life-saving organs to essential machinery components, Airspace is trusted by the world's largest companies and most critical healthcare organizations to move their most time-sensitive shipments on time, every time. Our proprietary AI-powered platform is the most advanced of its kind- awarded and protected by multiple patents, it provides speed, reliability, and transparency unrivaled in time-critical logistics. We are thinkers, builders, and doers; from building and deploying AI in the world to assembling a world-class operations team, Airspace is on a hypergrowth trajectory while remaining hyper-focused on the needs of our customers and team members.

With offices in the United States in Southern California, Dallas, and in Europe in Amsterdam and new offices launching in Frankfurt, Stockholm, and Paris, we are rapidly scaling into new markets and industries while continuing to innovate and maximize value for our customers. Backed by leading investors including Telstra, HarbourVest, Prologis, Qualcomm, Defy, and others, Airspace has raised $70M to date.

Join our team of 300+ technologists, futurists, and industry veterans as we work as One Team to revolutionize time-critical logistics.

Job description
Are you interested in the hot logistics technology sector, but are also looking for an opportunity to make a direct impact on the lives of others -in some cases, saving lives? How about playing a critical role in keeping some of the world's largest companies operating smoothly so cars continuously roll off the assembly line and airlines can keep flights on schedule?

Job Description:
The core services team at Airspace takes on some of the most important problems in our growing company. Our Golang-based microservices utilize machine learning and optimization techniques to enable key business capabilities such as route planning, risk management, and vehicle dispatching. Airspace's R&D team is looking for a naturally curious and adept developer to help build these impactful, performant systems. The ideal candidate has experience with Go, but will be capable of making meaningful contributions to any part of our platform.

Responsibilities:
Design, build, and maintain software for our Golang-based microservices
Work in an iterative, data-driven environment that favors experimentation and feedback
Productionize and apply machine learning models to solve unstructured business problems
Research, implement, and integrate domain-relevant algorithms
Collaborate with a team of smart, friendly engineers to develop solutions unique to logistics

Requirements:
3+ years of production experience with Go, Python, Java, C, C++, Ruby or comparable language
A strong understanding of data structures, algorithms, concurrency, time vs space tradeoffs
Experience building cloud-native microservices and distributed systems
Familiarity with machine learning and/or computational optimization concepts and techniques
A friendly, humble personality that understands priorities and is hungry to learn

Compensation:
Competitive salary with stock options.
High-quality health and dental care plan options.
Unlimited PTO.
401K company contribution program (after 90 days).
Professional training and education reimbursements.
Generous employee perks (e.g., mobile phone program, wellness reimbursement, onsite fitness center, lunches).

Core Values:
We are One Team. We believe we all accomplish more when we are working together.
We make an Impact. We are determined to have a positive influence on our environment, our customers, our industry, and our world.
We are Passionate. We care deeply about our mission and are not afraid to raise the bar.
We are Transparent. We pride ourselves on having open, honest, and sincere communication with our team and customers.
We are Innovative. We never settle and are always striving to improve our product, service, and ourselves.




Company: Airspace
Airspace
job info / career page
Linkedin profile
Location: Carlsbad, California, United States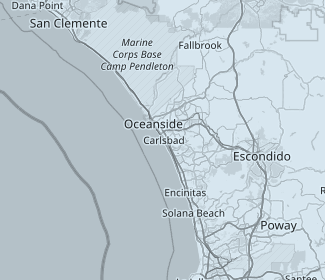 Skills wanted, in addition to Golang:
golang
ai
go
java
microservices
python
r
ruby
Golangprojects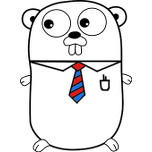 This is a job listing at
Golangprojects
, the website dedicated to Golang jobs only.
Not the job you are looking for?
Browse all Golang jobs
Golang jobs nearby:
🇺🇸 Golang jobs in Carlsbad
🇺🇸 Golang jobs in California
🇺🇸 Golang jobs in United States
🌐 Remote golang jobs
🇪🇺 Golang jobs in Europe
Golang jobs where similar skills are wanted:
Golang & scala jobs
Golang & flask jobs
Golang & django jobs
Browse machine learning jobs at Jobhunt.ai
---
Other interesting golang jobs
Senior Software Engineer - PacketFabric
(September 2021)
Worldwide, 100% Remote
As a well-rounded software engineer, you should definitely be the type that appreciates diversity in your day, and challenges outside of your comfort level! WHAT YOU'LL BE DOING: Designing a deterministic lifecycle workflow for our next product offerin...
---

Backend Software Engineer - Teleport
(September 2021)
Remote US/Canada, 100% Remote - Salary: $96,000 - 270,000
Teleport is an open core remote-first company headquartered in the San Francisco Bay Area, California. Our mission is to empower engineers to securely access any computing resource anywhere in the world. Modern computing environments are growing bigger and mo...
---

System Engineer - Cookie.AI
(September 2021)
Worldwide, 100% Remote
Cookie.AI is a well funded startup headquartered in the Silicon Valley, operating with a remote-first mindset - we have teams across US continental states and in Europe. We are building a market-category-defining cloud data security company for the dynamic wo...
---

Senior Software Engineer - BuildBuddy
(September 2021)
San Francisco, California, United States
(Remote work possible)
BuildBuddy was founded to make developers more productive. Today we're solving a small piece of this problem with an open-core remote build execution platform for Bazel - but our ambitions are much larger. Our mission is to take the world class engineering tool...
---

Senior Backend Engineer - Go (Golang) [100% REMOTE] - Clevertech
(August 2021)
Worldwide, 100% Remote
Your role as a Back-End Developer at Clevertech will actively contribute to creating software solutions that will set industry standards. You will work alongside some of the best in a collaborative environment while focusing on your core skills. Be a master of ...
---