Golang / Go Job: Senior Backend Engineer - Go (Golang) [100% REMOTE]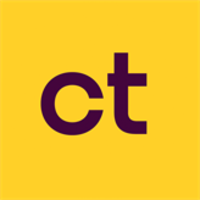 Senior Backend Engineer - Go (Golang) [100% REMOTE]

at Clevertech
Remote

› Worldwide, 100% remote position
(Posted Aug 9 2021)
Job description
Your role as a Back-End Developer at Clevertech will actively contribute to creating software solutions that will set industry standards. You will work alongside some of the best in a collaborative environment while focusing on your core skills. Be a master of your craft while being 100% remote and never have to worry about filling in timesheets.
Requirements
7+ years of professional experience (A technical assessment will be required)
3+ years of recent experience developing in Golang
Database skills – You understand the use cases for relational and non-relational data, you've implemented code against several different database platforms.
Comfortable manipulating large data sets
Ability to create clean, modern, testable, well-documented code
English fluency, verbal and written
Personality traits: Professional, problem solver, proactive, attention to detail.
Working at Clevertech
People do their best work when they're cared for and in the right environment:
RemoteNative™: Pioneers in the industry, we are committed to remote work.
Flexibility: Wherever you are, and wherever you want to go, we embrace the freedom gained through trust and professionalism.
Team: Be part of an amazing team of senior engineers that you can rely on.
Growth: Become a master in the art of remote work and effective communication.
Compensation: Best in class compensation for remote workers plus the swag you want.
Cutting Edge: Stay sharp in your space, work at the very edge of tech.
Passion: Annual financial allowance for YOUR development and YOUR passions.
Getting Hired
Interested in exploring your future in this role and Clevertech? Set yourself up for success and take a look at our
Interview Process
before getting started!
The best people in tech just happen to be all over the world. Are you one of them? APPLY NOW
Company: Clevertech
Clevertech
job info / career page
Linkedin profile
Location: Worldwide, 100% Remote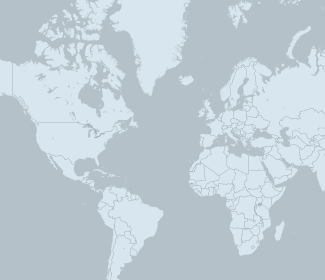 Golangprojects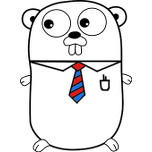 This is a job listing at Golangprojects,
the website dedicated to Golang jobs only.
Not the job you are looking for?
Browse all Golang jobs
---
Other interesting golang jobs

Senior Software Engineer - CyberArk
(December 2021)
Newton, Massachusetts, United States
(Remote work possible)
This position is Remote or Newton, MA CyberArk Software, the global leader in privileged access management, helps organizations transform their business through improved security and reduced risk. As a trusted partner for thousands of companies around the wor...
---

Site Reliability Engineer - MaxMind, Inc.
(December 2021)
Remote US/Canada, 100% Remote - Salary: starting at $130,000 USD or starting at $160,000 CAD with the specific offer depending upon skills and experience
MaxMind (www.maxmind.com) is looking for a talented, experienced, and highly motivated Site Reliability Engineer (SRE) to join us. We help protect thousands of companies worldwide from fraud, screening over a billion online transactions each year, and we provid...
---

Senior Software Engineer - Oden Technologies
(January 2022)
New York, New York, United States
(Remote work possible)
About Oden: We are on the brink of the fourth industrial revolution. Manufacturing has long been an analog world, but this is rapidly changing. There is a staggering opportunity for improving the efficiency of current manufacturing processes, and enabling th...
---

Développeur fullstack Golang/C H/F - Ringover
(November 2021)
Paris, France
(Remote work possible)
Ringover fonctionne via une API distribuée. Tous les clients requêtent ce end-point afin d'accéder aux données de leur compte. Tes missions : - Mettre en place des routes API nécessaires au fonctionnement des interactions avec les CRM de nos clients ...
---

Senior Software Engineer - Security Onion Solutions, LLC
(December 2021)
Remote US, 100% Remote - Salary: $125,000+
Security Onion Solutions is looking for a Senior Golang developer! The successful candidate will be responsible for contributing to the Security Onion project, a free and open threat-hunting and log analysis platform. The developer will also respond to related ...
---
Not the Go job you are looking for?
Browse
all Golang jobs
and we're sure you will find a suitable one!