Golang / Go Job: Software Engineer - Go - Distributed Systems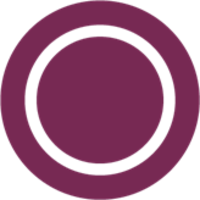 Software Engineer - Go - Distributed Systems

at Canonical
Remote

› Remote work possible
(Posted Jul 12 2021)
Do they allow remote work?
Remote work is possible, see the description below for more information.
Job description
Remote: Americas, EMEA
This is an exciting opportunity for a software engineer passionate about open source software, Linux, and distributed systems. Come build a rewarding, meaningful career working with the best and brightest people in technology at Canonical, the growing international software company behind Ubuntu.
As a software engineer on the Juju team, you'll be working on a large open source Go project that powers complex distributed software systems across the world. If you love solving interesting technical challenges in elegant, high-performance ways, come join our globally-distributed team of software engineers in building the future of the software-defined data center on the Ubuntu platform.
What you'll do
Work with a variety of languages to develop high-quality, extensible and reusable software.
Many internal and external teams depend on Juju to deliver their products and services - from Canonical Infrastructure Services, our Openstack and cloud delivery teams, to Fortune 500 companies. Each Juju team member needs to actively collaborate with these users to resolve problems and define new features.
Every member of the Juju team should show strong technical leadership in feature definition, feature delivery, code review, and backlog management.
Juju is a complex piece of software that touches many other products. To ensure quality, the Juju team maintains the tools, framework and infrastructure to run tests.
Who you are
Proven track record of at least 5 years professional software delivery using Go, C, C++ or similar.
Solid networking background and experience
Degree level education in a technology field
Experience with agile software development methodologies
Experience of the Linux and free software world
Working knowledge of cloud computing
Excellent communications skills in the English language, both verbal and written, especially in online environments such as mailing lists and IRC
Ability to effectively interact with a diverse group of people (both technical and non-technical)
Ability to be productive in a globally distributed team through self-discipline and self-motivation, delivering according to a schedule, and to motivate and mentor others to do the same
Software development and operational experience with databases
Desirable skills and experience
Passion for quality and testing
Go programming language experience
Excellent distributed systems administration experience
Proficient DevOps methodology and process
Experience with test automation including system level automation and job runners
Experience with continuous integration strategies
Experience with packaging (debian, snappy)
Release Management
Technical understanding of complex distributed systems
Delivery of scale-out service solutions
Experience with container technologies (Docker, LXD, Kubernetes, DC/OS etc)
Programming with and operating MongoDB
Experience working on a distributed team on an open source project -- even if that is outside work open source contributions.
Demonstrated track record of Open Source contributions
We are proud to foster a workplace free from discrimination. We truly believe that diversity of experience, perspectives, and background will lead to a better environment for our employees and a better platform for our users and customers. This is something we value deeply and we encourage everyone to come be a part of the world of Ubuntu.#LI-Remote #stack
Golangprojects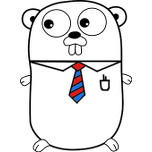 This is a job listing at Golangprojects,
the website dedicated to Golang jobs only.
Not the job you are looking for?
Browse all Golang jobs
---
Other interesting golang jobs
---

Cloud Backend Engineer - Pachyderm
(October 2021)
Remote US, 100% Remote
What it's like being part of The Pach Pachyderm is a rapidly growing, Series B company funded by the top VC's — Benchmark, Decibel, M12, and YCombinator. Pachyderm has always and will always embrace a "Remote-first" approach to growing our team. Thi...
---
---

Senior Software Engineer - Kubernetes - Pulumi
(October 2021)
Remote US, 100% Remote
The TeamThe Platform team works at the forefront of the intersection between cloud technologies (AWS, Azure, GCP, Kubernetes) and developer platforms (programming languages, APIs, and application lifecycle), helping to define the future of what it means to pro...
---

QA Engineer - Exidio
(September 2021)
Bangalore, India - Salary: INR 50-75 Lakhs
Exidio is a leading Indian blockchain development agency with a focus on the Cosmos blockchain ecosystem. Exidio is a contributor to the Sentinel dVPN protocol and builds tools and applications leveraging the Cosmos SDK. The Sentinel network has seen significan...
---