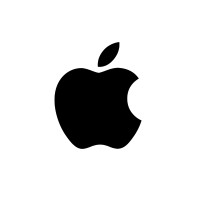 Backend Engineer, Golang

at Apple
🇺🇸

United States

›

California

›

Cupertino

(Posted Jan 17 2021)

Job description
At Apple, new ideas have a way of becoming excellent products, services, and customer experiences very quickly. Bring passion and dedication to your job and there's no telling what you could accomplish.
Are you ready to do your life's best work? Are you deeply accountable for your work? Your real passion for product ownership and track record of product development will prove critical to your success on our team. Claris's Engineering team is seeking a Senior Software Engineer who's eager to work in an environment that is fast paced and complex.

Key Qualifications
7 years of experience in Agile software development methodologies/Scrum and rapid releases
Back end development focused on performance scalability and reliability cutting across on-premises and cloud environments (AWS or Azure preferred)
Understanding, designing, and architecting modern, scalable, fault tolerant SaaS frameworks
Experience building microservices on Kubernetes, Docker, or other container deployment architecture
Additional skills: Golang, Kubernetes, Hard skills: Golang, Kubernetes, NodeJS, REACT, Mongo Database or other NoSQL Database
You are a problem solver.
Curiosity, proactivity and resourcefulness are the natural repellents against poor decision making. The Engineer will have a curious mind, not be afraid to ask lots of questions, and be keen to keep learning.
Ability to coach, mentor, and grow. You should be prepared to give (and receive) in-the-moment, relevant, helpful and honest feedback to team mates. Being able to give and receive feedback is a core part of a constant improvement cycle.

Description
Our job is to help Claris make better business decisions and often those involve solving tough problems. We value intellectual honesty and the use of creativity to find practical solutions to solve problems on deals.
• You will develop microservices with Kubernetes and Golang
• Create RESTful services
• Deploy solutions in AWS and GCP cloud technologies

Education & Experience
Computer Science-Software Engineering Degree or equivalent software engineering experience




Company: Apple
Apple
job info / career page
Linkedin profile
Location: Cupertino, California, United States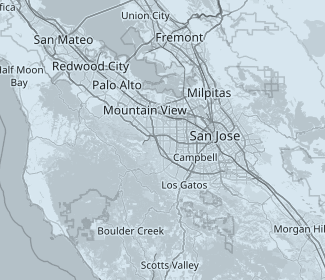 Skills wanted, in addition to Golang:
golang
aws
azure
docker
gcp
kubernetes
microservices
nodejs
nosql
react
saas
Golangprojects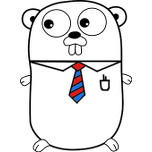 This is a job listing at
Golangprojects
, the website dedicated to Golang jobs only.
Not the job you are looking for?
Browse all Golang jobs
Golang jobs nearby:
🇺🇸 Golang jobs in Cupertino
🇺🇸 Golang jobs in California
🇺🇸 Golang jobs in United States
🌐 Remote golang jobs
🇪🇺 Golang jobs in Europe
Golang jobs where similar skills are wanted:
Golang & fintech jobs
Golang & mongodb jobs
Golang & redux jobs
Golang & linkerd jobs
---
Other interesting golang jobs
Senior Software Engineer - PacketFabric
(September 2021)
Worldwide, 100% Remote
As a well-rounded software engineer, you should definitely be the type that appreciates diversity in your day, and challenges outside of your comfort level! WHAT YOU'LL BE DOING: Designing a deterministic lifecycle workflow for our next product offerin...
---

Backend Software Engineer - Teleport
(September 2021)
Remote US/Canada, 100% Remote - Salary: $96,000 - 270,000
Teleport is an open core remote-first company headquartered in the San Francisco Bay Area, California. Our mission is to empower engineers to securely access any computing resource anywhere in the world. Modern computing environments are growing bigger and mo...
---

System Engineer - Cookie.AI
(September 2021)
Worldwide, 100% Remote
Cookie.AI is a well funded startup headquartered in the Silicon Valley, operating with a remote-first mindset - we have teams across US continental states and in Europe. We are building a market-category-defining cloud data security company for the dynamic wo...
---

Senior Software Engineer - BuildBuddy
(September 2021)
San Francisco, California, United States
(Remote work possible)
BuildBuddy was founded to make developers more productive. Today we're solving a small piece of this problem with an open-core remote build execution platform for Bazel - but our ambitions are much larger. Our mission is to take the world class engineering tool...
---

Go Developer - Pensionera Förmedling i Sverige AB
(August 2021)
Stockholm, Sweden
Do you want to work with Golang and help us make pension fun, easy and hassel-free? We are looking for developers who want to be part of our journey! What you'll be doing:Since we are in a start-up phase, as a Go Developer, you'll have a lot of freedom in w...
---