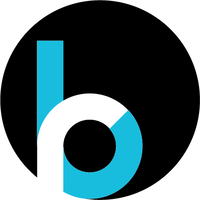 Go Developer

at Bloomreach
🇳🇱

Netherlands

›

Amsterdam
(Posted Jan 1 2021)
About the company
Bloomreach is the leader in digital and commerce experience™. Our flagship product, brX, is the only digital experience platform built specifically for brands, retailers and B2B companies who want to grow their revenue online while delivering each of their customers a premium, personalized experience. brX is the only platform that combines content and experience management with market-leading, AI-driven search, merchandising and personalization together in one efficient, modern platform.
Bloomreach serves over 250 companies globally including Neiman Marcus, CapitalOne, Staples, NHS Digital, Bosch, Puma, and Marks & Spencer. A global network of certified partners includes Accenture Interactive, WPP, and market-leading commerce platforms. Bloomreach is committed to a diverse and inclusive workplace. At Bloomreach, we have created a safe space and actively encourage Bloomreachers to bring their whole selves to work, embracing what makes each person in our company unique.
Job description
We are building the next generation Cloud platform for Bloomreach Experience. This is a platform aimed at developers to run websites and content management systems based on Bloomreach Experience. We are using the latest technologies like Go, Kubernetes and AWS to build a truly outstanding product. We want to differentiate by being smart; no error prone, tedious, manual work. Innovate, not only the product, but also our way of working. Focus on quality, so we can be proud of our product and deliver rapidly.
Responsibilities
You will code and operate our next generation platform, Bloomreach Cloud (BRC). BRC is written in Go on top of Kubernetes and AWS. Your days will be filled working with concepts such as: Kubernetes, Go, AWS, agile, scalability, real-time monitoring, open source, automation, gitops, CI/CD. You will be part of a small, dedicated and cross-functional team where you will have a large and diverse set of responsibilities to support Bloomreach, its customers and its partners.
Must haves
A university degree (preferably in Computer Science or a related field of study)
Extensive experience in programming platform and/or infrastructure level software products in Go, Java or C++
Cloud (building) experience with technologies/services like Kubernetes, Amazon AWS, Google Cloud Platform
Thorough understanding of and experience administering Linux
Understanding of networking, architecture and core web technologies like load balancing, web servers, HTTP, DNS and SQL/NoSQL
Nice to have
AWS product experience (ELB, EBS, RDS, S3, Route53, AMI users, etc)
Experience with running docker in production, if you know Kubernetes even better
Experience with CoreOS, helm, etcd is a bonus
Experience with monitoring, distributed logging and metrics, setting up configuring and analyzing to spot problems (Prometheus, Grafana, Filebeat, Logstash)
Really have that "monitor everything and anything" mentality, from an alerting as well as a metrics point of view (Pagerduty, OpsGenie, Pingdom)
What we offer
By joining our team, you'll enjoy:
A challenging position with lots of growth potential: feel empowered and gain the support you need for personal and professional development.
A Work from Anywhere philosophy: Work with a team of fiercely intelligent, international coworkers in our office in the heart of
Amsterdam or work from anywhere! The choice is yours.
A flat, non-hierarchical structure and open(-source) mentality.
A commitment to excellence and the fierce loyalty with which we value our team members.
Benefits:
A yearly discretionary bonus
State-of-the-art laptop of your choice (e.g. MacBook/Lenovo)
Stock options
50/50 pension scheme
Fully reimbursed bike/public transport travel expenses
A friendly, dynamic culture with plenty of organized events and opportunities to socialize with coworkers" etc.
Only applications of people with a valid working permit for the Netherlands are taken into consideration.
Please mention that you found the job at Golangprojects.com
Apply now!