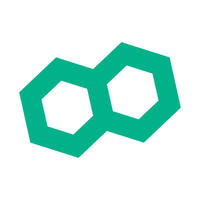 Golang engineer

at dploy.ai
Remote

› 100% remote position (in Europe timezone)
(Posted Nov 14 2019)
About the company
dataroots is an AI company located in Leuven, with a strong presence in Belgium and activities in several other European countries. Innovation and return on investment (ROI) are key in our field. We are focused on delivering high quality artificial intelligence (AI) projects in order to create solutions for our customers that yield.
Since our start in 2016 we have worked hard to build a center of excellence. This has resulted in a team with a high level of expertise.
We understand the business and technological challenges you have when it comes to deploying artificial intelligence solutions. We are here to help you overcome these challenges by building upon our experience and the expertise of our team of machine learning engineers, data engineers, data architects and analytical translators.
Job description
dploy.ai is building an end-to-end platform that brings fast, secure and regulatory compliant AI deployment to our customers' doorstep.
We are currently looking to grow our time with three Golang engineers with a focus on back-end development. As a Golang developer you will play an important role in building out the foundation of this new platform.
You get
the opportunity to work on a state-of-the-art Golang-based stack
the possibility to work from anywhere
the satisfaction of working on a technically-challenging (B2B) product
a no-nonsense work environment with passionate and smart colleagues
a unique opportunity to be an important contributor in a fast-growing, ambitious startup
Requirements
You
are a technical allrounder with a sound knowledge of Golang, cloud services or a strong proven ability to rapidly pick up new languages/frameworks
believe in the Twelve-Factor App principles
are familiar with the principles of machine learning
keep close track of technical developments and know your way around the open source community
like to share your technical know-how with colleagues and clients
are fluent in English
are located in a European timezone