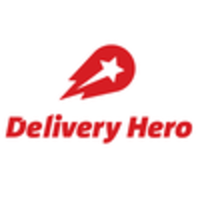 (Senior) Backend Engineer Golang - Global Contact Center at Delivery Hero
Berlin, Germany
🇩🇪
(Posted Sep 16 2019)
Job description
Delivery Hero is building the next generation of online food-delivery platforms around the world. We're truly an international organization, with teams in over 40 countries and 80+ nationalities represented in our Berlin office alone.
Within this environment Global Contact Center is a central function supporting Delivery Hero's contact centers (or customer service) throughout the world. We provide them expertise, data and technology to operate in the most efficient way. Global Contact Center is currently looking at moving away from 3rd party technology and investing in building our own stack (automation solution, live chat tool, workforce management product…)
We are therefore looking for a Backend Software Engineer - Golang (f/m/d) to join our team and contribute to the creation of our global Contact Center stack from scratch. If you combine strong tech skills with an outstanding drive and entrepreneurial mindset, an international workplace is waiting for you in the heart of Berlin!
What's on the menu?
Contribute to designing and building from scratch applications which will transform our contact centers and customer experience around the world
Craft and maintain microservices architectures, API-based and event-based communication.
Practice modern software development methodologies such as Continuous Delivery, TDD and Scrum.
Be an active partner for Product management in order to provide the best value for stakeholders and our customers.
Understanding development lifecycle and collaborate with cross-functional and international agile teams.
A fast paced and multicultural working environment
Skills & requirements
What do you bring to the table?
Practical experience as Backend Developer in Golang
Good knowledge of relational databases (normal forms, ACID, isolation levels, index anatomy)
Experience working with distributed and parallel systems and web applications
Bachelor's degree in Computer Science or an equivalent education or practical experience
Passion for clean and beautiful code with an eye for simplicity and pragmatism (S.O.L.I.D principles)
Practical experience with Design Patterns, Design Principles, Software Architecture and Algorithms and automated tests (unit, integration and functional)
Ability to get up to speed with new systems and concepts quickly
Keen to constantly learn and improve your own skills, and not afraid to jump into new things
Curiosity, creative outside-the-box problem solving abilities and an eye for detail
Our toppings:
English is our working language, but our colleagues at Delivery Hero come from every corner of the globe providing an incredibly diverse, international working atmosphere with cross-cultural teams
A modern, recently refurbished office in the heart of Berlin with several kitchens (fresh fruits, coffee, drinks…), kickers, table tennis...
Great career opportunities following our development career plan
Being part of a global family under the Delivery Hero umbrella (>300 developers working in the headquarters)
Moving can be stressful so to help you settle in we provide a relocation package including visa help, temporary accommodation and a budget to applicants from abroad.
Sprichst du kein Deutsch? No worries, we provide German classes for those expats who want to expedite their integration
We know that experience at the office with interesting and diverse problems, colleagues and technologies isn't the only way to learn, so our employees get an education budget to attend conferences or trainings locally or around Europe to satisfy their pursuit of knowledge
Every Friday we have a team integration, when we just stop working earlier, grab a beer and relax with colleagues