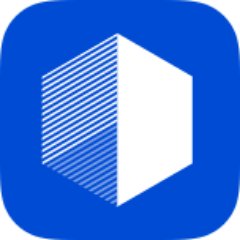 Golang REST API Developer at 6D
San Francisco, California, United States
🇺🇸
(Posted Jul 1 2019)
About the company
3D Computer Vision for Spatial Computing. Infinite Scale, Real-Time 3D reconstruction of the world on mobile sensors
Job description
6D has revolutionized what is possible in Augmented Reality and Spatial Computing, building extensive cloud APIs to enable rapid processing of requests from mobile devices, in turn creating a 3D map of the world in our AR Cloud. Our startup has grown rapidly, and we are looking for a motivated developer to come in and help take our APIs to the next level. In this role, you will be working directly with the DevOps team, Mobile SDK team, and VP of Engineering.
We are looking for someone who is self-motivated, and comfortable leading development of our cloud APIs. Our culture thrives on diversity, friendship, mentorship and lack of ego.
Skills & requirements
You are the ideal candidate if you have:
- Experience building and scaling high-performance distributed cloud systems
- Passion for building performant applications
- Security as a must-have for any project
- Have built or worked with massive storage architectures in the cloud
- Experience and exposure to DevOps cultures and practices, such as infrastructure as code, monitoring, logging, and continuous delivery
- Ability to effectively communicate effectively, both face-to-face and via pull requests.
- Familiarity with modern application design, such as serverless, event-based, and functional architectures
- Constant curiosity and a desire to learn
- Interest in both frontend and backend development
Experience we are seeking:
- 5+ years experience building highly scaled cloud REST APIs
- 2+ years professional coding with Golang
- 3+ years of additional professional experience with Golang, Java, Python, Ruby, or another server-side programming language.
- 3+ years Relational and NoSQL databases
- Direct involvement queuing with high volume traffic (SQS, RabbitMQ, Kafka)
- Continuous integration tools such as Jenkins.
- Container and container orchestration technologies, such as Docker and Kubernetes.
- Atlassian software development and collaboration tools (Bitbucket, JIRA, Confluence, etc.).
- Comfortable developing on Mac and Linux environments
- Constant curiosity and a desire to improve yourself and your colleagues
- Bachelor's Degree in a logical discipline
Bonus:
- Worked with C++, PHP, javascript, Node.js, React in the past
- Used large scale CDNs and/or edge computing
- Have direct experience working with AR or 3D computing