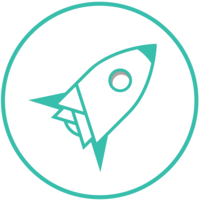 Intermediate / Senior Software Engineer at Rose Rocket
Toronto, Canada
🇨🇦
(Posted Dec 3 2018)
About the company
Rose Rocket is a market leader in Transportation Management Software (TMS).
We are leading the shift to cloud computing in the trucking industry and revolutionizing the way they sell, service and innovate to become customer centric companies.
We are a hyper growth Y combinator backed company with a "more human, less corporate" culture that is built around doing work that matters, winning as a team and celebrating success.
Job description
We are looking for a Intermediate / Senior Software Engineer to come in and help us build exciting features. We're solving exciting industry problems such as: route and resource optimization, OCR / ML document management, workflow automation and customization and many more...
Skills & requirements
Required Skills
Technologies that we used (that you'll be exposed to):
- Backend: Golang, NodeJS
- Frontend: React, Redux, Websocket
- Database: Postgresql, Redis, InfluxDB
- Automation: Ansible
- Infrastructure: AWS EC2, AWS S3, AWS VPC, Docker, Kubernetes, Spinnaker
Future exciting things that we're looking into:
- Machine Learning, OCR, AI
- NOSQL (Elastic Search, Mongodb, Cassandra, etc)
- Serverless architecture
- GraphQL
- Elixir
- Rust
Responsibilities:
- Participate in architectural planning and design
- Participate in code review
- Code elegant and clean back-end / front-end solutions
- Bringing previous knowledge and experience to feature design, as well as being open to new ideas/concepts
- Being a great team member, helping others, enjoying team lunches and coffee (or tea)
- Mentoring other team members
Requirements:
- 5+ years of development experience.
- You'll be coding in Golang / NodeJS so it would be great if you already had experience with them but we're not expecting 8 years of Golang ;-)
- We use Javascript / React / Redux on the front-end so it would be great if you already had experience with any of them too
- Proficient in Version Control Systems like Git / SVN / Mercurial
- Experience with any project management tool like JIRA / Asana
- A degree from a real school (Greendale Community College - https://www.youtube.com/watch?v=eyFX480S6jM)
Bonus Points:
- Previous experience in a hyper growth startup
- Specialization in certain skills such as: database optimization, security, workflow automation / customization, distributed system design, enterprise software design
- Trucking integration experience
- Open Source experience
- EDI experience
- CS / MSc Degree
Instructions how to apply
see the website
[
job website
]
Let them know you found the job via https://www.golangprojects.com
(Companies love to know recruiting strategies that work)