Ethereum developer

at Endian
🇬🇧

United Kingdom

›

Brighton

(Posted Jul 11 2017)

Job position
Freelance - Remote work possible

Job description
We're building a stable-value cryptocurrency with the intention of having a significant positive effect on the world. Everybody says that sort of thing, but we really mean it. We're looking for a software engineering dynamo with form and character who can help us modify and extend an Ethereum fork without making a mess. We anticipate that the first phase of the project will take 2-3 months, and there's a good chance of extension.

Working on this project will require an expert knowledge of the Ethereum codebase (and specifically geth) and the inner workings of the EVM, a solid understanding of Go, an enthusiasm for testing (we use BDD and TDD), hands-on experience with cryptographic protocols, and a pretty good comprehension of how the web works. Bonus points if you're familiar with testing smart contracts or web3.js.

The ideal person for this job is experienced, self-motivated, reliable and trying to the best all-round person they can be. Aside from that, experience with cryptocurrency, large-scale economics or financial services applications would be extremely advantageous.

Skills & requirements
We're a small group of people who value self improvement, honesty, humility and curiosity tempered with a healthy skepticism. We like people who do everything to the best of their ability, but accept their limits. The problems we're trying to solve can be tough, and no one person has all the answers. But we're excited to try and find solutions, and you should be too.

In terms of technical stuff, we require:

- A minimum of one year's experience with Go, especially in reference to Ethereum. We only ship clean, well-tested, interface-first code.
- Great communication. We're a distributed team, but we're also a lean startup.
- Experience working remotely. It takes discipline and grit.
- Some understanding of BDD, or at least TDD. We consider test coverage to be an integral part of good production code, and you should too.
- A good understanding of Git. We love Git Flow like it's our own child.
- Some familiarity with the terminal. We use Docker, as well as standard tooling like Makefiles and shell scripts.

It would also be super if you:

- Have experience with crypto startups, ICOs, and the like.
- have spent a couple of years working with web technologies. A good grasp of HTTP, REST, RPC (ideally gRPC) would be highly advantageous.
- Really enjoy refactoring.
- Consider documentation to be as important as code.
- Have any background in philosophy or economics.
- Administer Linux boxes for fun and profit.
- Have a deep and abiding love for vim or neovim. There may be a fight if you fall on the Emacs (ie. wrong) side of the tracks.
- Think tmux is just super.




---
Other jobs that might be interesting
Backend Engineer - Remote (Europe) - Vistas recruitment
(May 2020)
Remote Europe, 100% Remote
Location: Remote (within Europe) Type: Permanent Salary: £50,000 - £80,000 Per Annum Want to work REMOTELY for one of France's top start-ups? Want to build an innovative product to be used by thousands of users? Are you based within 2 hours of Central Europ...
---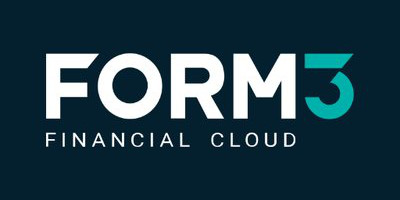 Senior Software Engineer - 100% remote (UK/EU only) - FORM3
(April 2020)
London, United Kingdom
(Remote work possible)
Being a tech-first business, we place emphasis on thinking outside-the-box. By utilising the latest cloud-native technologies we find innovative solutions to problems that others would deem unsolvable. We live and breathe open-source, prioritise best-practice ...
---

Remote Golang/Flutter Developer - GetCourageNow
(March 2020)
Worldwide, 100% Remote
Ad: Remote Golang / Flutter Devs ABOUT THE PROJECT -------------------------------- GetCourageNow is an open source sponsored project to build a P2P privacy focused Architecture of GSUITE like components to make it easy for people to move to a privacy focu...
---