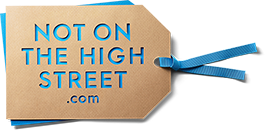 GO ENGINEER - SEARCH & RECOMMENDATIONS TEAM at notonthehighstreet.com
London, United Kingdom
🇬🇧
(Posted Sep 5 2016)
About the company
10 years ago, from around a little kitchen table, came a big idea that would inspire the nation — to bring together the most unique, stylish and never-before-seen products that are hard to find anywhere else.
That's why we're home to more than 5,000 of the UK's best small creative businesses that we're proud to call our Partners, here to do what they do best — surprise us with thoughtful gifts, original homeware, unforgettable experiences and more.
Job position
Permanent - Remote work is NOT possible
Job description
WHY YOU'LL WANT TO WORK HERE
Core to our culture is bravery, honesty and openness, as is our belief in smart people thinking for themselves, understanding the problem and finding the right solution. We work in non-hierarchical, agile cross-functional product teams working as one to solve the problem at hand. We love what we do! Learning should be the core to your daily activities and if Notonthehighstreet.com is to innovate and move forward, we need to ensure you have the skills to do just that.
TECH'S MISSION - 2016/7
Over the next year we will be investing heavily in our tech platform and building out new components to help with our ambitious expansion plans. One key focus will be implementing a new product model and a system to help our 5,000 Partners across the country manage their inventory better, whilst also providing our team more capabilities in terms of building better algorithms from the core product model.
Check out our Open Source contributions on our GitHub @https://github.com/notonthehighstreet
WHAT YOU'LL HELP WITH
The Search & Recommendations team power the search engine behind our site. We are responsible for working with the data science team as well as developing our own ideas for ways to improve search relevancy, which we turn into off-line experiments against real world traffic.
We are currently transitioning from a legacy Ruby on Rails system to a brand new set of APIs written in Go, backed with Elasticsearch. Our roadmap for the next 12 months includes diving deep into personalisation and working with machine learning and natural language processing algorithms, as well as scaling production systems to handle growth in our traffic.
WHAT YOU'LL LEARN FROM NOTONTHEHIGHSTREET.COM
We'll ensure that you keep moving forward by organising regular learning lunches, hackathons, technical book clubs and regular guild meetings. Attendance of conferences, meetups, are also actively encouraged as is sharing your knowledge outside of the company by speaking at these events. We genuinely care about your personal and technical development; as an engineer you want to progress in your career and we provide the framework to make sure you do.
TEAM NOTHS
Our People are as unique as our products! At NOTHS House change is championed, opportunities are sought and solutions are realised. Our true creative instinct, having fun with what we do and always staying true to the brand is what helps drive us. Together Team NOTHS collaborate and look out for each other. This unique blend makes us who we are and we are on the lookout for similar types who can add value to our business.
We also provide all the fresh fruit you can eat as long as you like pears and apples, we always run out of bananas!!
We'd love to hear about what you can do for us and how you can add value to our people and our business.
* Disclaimer: Coffee rationed to 6 cups per minute. We welcome suggestions to improve the efficiency of the caffeine to human delivery mechanism.
Skills & requirements
WHAT YOU'RE GOOD AT
Our current tech stack includes: Ruby, Rails, JavaScript, Java, Go and AWS and we are currently specifically looking for developers with experience in Go at a variety of levels! We have self-organised product teams who implement a mix of SCRUM, Kanban and Extreme Programming.
We'd be really interested if you have worked within an eCommerce or retail business and have experience implementing a microservices architecture. We deploy code as often as every hour and are committed to continually learning and innovating to ensure our platform is the absolute best it can be.
Instructions how to apply
Please visit the job advert on our careers site at: https://isw.changeworknow.co.uk/notonthehighstreet/vms/e/stores/positions/blP48qPHHaxBFFr_qp-M5V
[
job website
]
Let them know you found the job via https://www.golangprojects.com
(Companies love to know recruiting strategies that work)