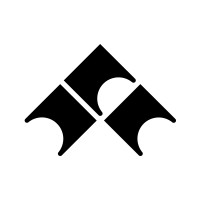 Software Engineer - Full Stack - Growth

at Connectly
Remote

› 🌐 Worldwide, 100% remote position
(Posted Apr 25 2023)
Please mention that you found the job at Golangprojects.com
Apply now!
Job description
At Connectly we are building a revolutionary e-commerce experience on WhatsApp. Unlike traditional shopping experiences where you have to download an app, or sign up on a website, we allow customers to engage and transact directly within the thread.
By choosing Connectly you will join a VC-backed early-stage startup, work with our world-class team, and experience rapid career advancement opportunities.
About the team: CEO Stefanos was the global Head of Messenger at Facebook. CTO Yandong was CTO of Strava. Other founding members have experience working for Google, Facebook, Uber and other startups.
We are looking for a full-time software engineer to join our team (global/remote) and work alongside our talented engineers growing our SaaS AI Messaging platform.
You will work as part of our multidisciplinary team, starting from delighting our customers by implementing solutions tailored to their needs. (We have lots of Big Tech and startup experience to help you get started)
Responsibilities for now and the future
Develop on a modern tech stack built with the latest technologies. (Golang, Typescript, Python, gRPC, React, AWS)
Gradually scale up our customer operations by expanding our product offerings and becoming a tech leader in this part of the company.
Build efficient, reusable and testable products and systems.
Contribute to system architecture design decisions.
Assist in drafting technical specs/documentation.
Skills that will come in handy
Degree in Computer Science, Computer Engineering or related field.
0-5 years of experience in software development.
Experience with at least one of the following (preferably 2): Golang, Typescript, Python and working experience with the Connectly tech stack.
High-level communication skills in English – verbal and written and the ability to work in an international, multi-cultural environment.
Speaking Spanish is a big plus
Benefits
An amazing team to work with
Competitive pay & significant equity
Remote role
Health, dental, and vision insurance for you and your family
Unlimited Time Off
Flexible Work Hours
Top of the line workstation
Twice a year to travel to the US
A supportive, caring and learning environment
Connectly is an equal opportunity employer. We're committed to building a diverse, inclusive, and supportive workplace that is distributed around the world.
We're a remote-first company, but due to the majority of the workforce being in the western hemisphere collaboration hours are generally within the Pacific Timezone working hours range (7 hours behind UTC). We allow you to work from anywhere in the world anytime you prefer, as long as you are able to at least some workdays overlap with 9am - 1pm Pacific time where we have scheduled team meetings and close collaboration hours. (location-specific legal requirements permitting).
We're looking to cultivate a highly creative, motivating, and collaborative environment as we aim to move fast and build quickly. Talk to us if you are interested!
Please mention that you found the job at Golangprojects.com
Apply now!