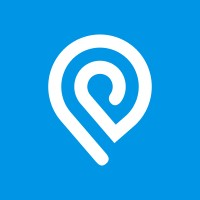 Senior Software Engineer - Backend

at IPinfo
Remote

› 🌐 Worldwide, 100% remote position
(Posted Apr 6 2023)
Please mention that you found the job at Golangprojects.com
Apply now!
Job description
IPinfo is a leading provider of IP address data. Our API handles over 40 billion requests a month, and we also license our data for use in many products and services you might have used. We started as a side project back in 2013, offering a free geolocation API, and we've since bootstrapped ourselves to a profitable business with a global team of 17, and grown our data offerings to include geolocation, IP to company, carrier detection, and VPN detection. Our customers include T-Mobile, Nike, DataDog, DemandBase, Clearbit, and many more.
How We Work
We have a small and ambitious team, spread all over the globe. We sync up on a monthly all-hands Zoom call, and most teams do a call together every 2 weeks. Everything else happens asynchronously, via Slack, GitHub, Linear, and Notion. That means you can pick the hours that work best for you, to allow you to be at your most productive.
To thrive in this environment you'll need to have high levels of autonomy and ownership. You have to be resourceful and able to work effectively in a remote setup.
The Role
As a Senior Software Engineer on the Backend team, you'll be expected to have a very proactive attitude and get things done without handholding. You'll need at least 5+ years experience working on complex backend systems to be successful in this role.
You'll work primarily on our backend systems, which include billing, database downloads, developer & admin tooling, system reliability & scalability, and much more.
You'll evolve the architecture of such systems, build great software abstractions, mentor & guide other engineers, set really high engineering standards in the team, review all significant code changes in your area, and be an example of excellence yourself in both solving high-level problems and getting into the nitty-gritty as necessary.
You will be evolving into a leadership position in the backend team, able to take on authoritative responsibility over the critical systems named above and more.
Some things we've recently worked on in the backend team that you would engage in:
Introducing versioning to our popular database download products.
Rewrite some of our core API code/sites into Golang for performance.
Update our billing & database download systems to give powerful access control to admins.
Here are some of the technologies we use. Great if you have experience with these, but if not we'd expect you to ramp up quickly without any problems:
Nodejs, Expressjs
Golang
Bash
Redis, PostgreSQL
Kubernetes, GCP
Any IP address domain knowledge would be useful too, but we can help get you up to speed here:
ASN / BGP / CIDR / Ping / Traceroute / Whois etc
What We Offer
100% remote team and work environment (Apply from anywhere!)
Flexible working hours
Minimal meetings
Competitive salary
Flexible vacation policy
Interesting and challenging work
The hiring process
The process is simple and works as follows:
1. Technical screening call.
2. Take-home project.
3. Final general call with the CEO.
Please mention that you found the job at Golangprojects.com
Apply now!