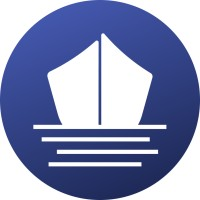 Full Stack Engineer (Golang)

at Shipyard
Remote

› 🇺🇸 100% remote position (in the US)
(Posted Aug 30 2022)
Please mention that you found the job at Golangprojects.com
Apply now!
Job description
Shipyard is looking for a Full Stack Engineer (with a backend Golang focus) to build and maintain our cloud-based data orchestration platform. You will be responsible for scoping, building, and testing new product features for the platform.
Since we are currently a small startup, you will be given the opportunity to make many of the decisions that affect the roadmap and product capabilities.
This role is fully-remote in the US only and requires existing experience with Golang.
What will you do as a Full Stack Engineer at Shipyard?
You'll help scale Shipyard as a best-in-class data orchestration platform for our users, making sure that this mission critical tool is speedy and simple to use.
You'll build new features that help improve usability and speed — For example, you may work on projects like building out version control systems, creating a system for credential management / reusability, or code parsing to improve setup speed.
You'll create strategies and roadmaps for new features, or feature streamlining, to make Shipyard easier and faster to use.
You'll implement tracking solutions (such as Segment, Hotjar, etc.) that help us better identify future needs and overall product usage.
You'll implement new product features directly into the application UI.
This might be for you if...
You have experience creating scalable, production-level applications. You've worked on a product experiencing rapid growth and understand what needs to be done to scale to the next level.
You're independently motivated and driven to solve tough problems for a growing startup.
You care about the business implications of anything you build. You're not just going after cool stuff — you understand the balance between craft, speed, and the bottom line.
You're familiar with version control systems like GitHub and continually work towards improving the team's CI / CD.
You understand the importance of infrastructure as code and use it to deploy and manage the entire stack.
You make sure that code you write is stable, maintainable, and testable.
You're passionate about automation and letting data guide decisions.
You have experience with AWS Services (EC2, CloudWatch, IAM, VPC, S3, etc.).
You're fluent with backend technologies like Go, Docker, and Postgres.
You're fluent with frontend technologies like Javascript, ReactJS, Ant Design, HTML, and CSS.
Bonus: You have a passion for UX and making seamless experiences for users. We'd love to work with someone who knows their way around Figma, or other prototyping tools, for easier testing.
What benefits can I expect?
Flexible Work Schedule
Work from Anywhere with Wifi
Competitive Salary
Take Vacation as you Need It
Top of the line health, dental, and vision insurance.
401(k) with Employer Matching to help you save for the future.
New laptop/equipment of your choice
Please mention that you found the job at Golangprojects.com
Apply now!