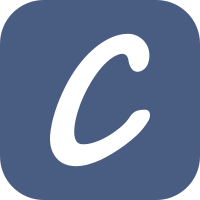 GO PROGAMMER - PIONEERING THE NEXT E-COMMERCE GENRATION (REMOTE FOR CALIFORNIA COMPANY)

at CYZA!
Remote

› 🌐 Worldwide, 100% remote position
(Posted Aug 15 2022)
Job description
Hiring Go developers to join our experienced team of engineers developing the next generation of e-commerce! This is not a temporary job. Although we are based in California, USA, this is a remote position working from home/office & during your own timezone. Basic conversational English is enough to work with our team and you do not have to be fluent.
ABOUT CYZA
Cyza aims to revolutionize the local service commerce as the largest addressable market! This market is mostly off-line, yet represents the majority of transaction volumes in most countries. Through very innovative technologies, superb UX, and great applications, we have solved many of the challenges and inefficiencies facing the service industry. Uber was able to revolutionize the taxi industry and the on-demand customer experience for booking and paying for transportation. Similarly, Cyza's mobile and web platform aims to revolutionize all other service sectors and dramatically improve the customer experience and efficiencies through its innovative marketplace and software solutions by handling transactions online or on mobile app!
TECHNICAL OVERVIEW
Our API and frontend engine is in Go; we use typescript/js when it's needed for dynamic rendering only and try to handle all logic and backend with Go. We do not commit to any frameworks and only use advanced and simple libraries as needed which gives us the flexibility to use various technologies and plugings as needed. Maintaining a great architecture, simplicity, and employing best coding practices is a top priority, therefore, you must be a long-term thinker when coding --please see skills and requirements.
SKILLS & REQUIREMENTS
(1) Experienced in Go or have a solid experience in another object oriented programming language
(2) Strong knowledge and experience in JavaScript (vanilla js)
(3) Love to code and be a team player in a fast-paced development environment
(4) Be able to work and learn independently and be a problem solver
(5) Be able to work with existing code and architecture and maybe have some experience of working in larger projects.
(6) Employ skilled, efficient, and optimized coding practices and be a long-term thinker