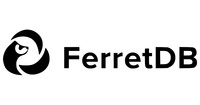 Senior Go Developer (AMER)

at FerretDB
Remote

› 100% remote position (in the Americas timezones)
(Posted Aug 10 2022)
Please mention that you found the job at Golangprojects.com
Apply now!
Job description
Software Engineering · Remote, Americas
FerretDB is looking for a Senior Go developer to join our fully-remote team. FerretDB is US-based company, building a truly open source replacement for MongoDB, built on top of PostgreSQL. Our aim is to provide an open source MongoDB replacement which users can utilize without having to change anything in their applications. This is a project with major global impact in the database industry.
You would be working on open-source FerretDB core functionality and integration tests.
The following Responsibilities and Skills are rough guidelines on what we are looking for. Please feel free to apply if you think you are the right fit. Ideally, for this position, you are located in North America or South America.
Requirements
5+ years of experience with Go
Experience with PostgreSQL or MongoDB (bonus points for experience with both)
Experience with Docker
Good English written and verbal language skills sufficient for a fully-remote work environment
Ability to work 40 hours per week from Monday to Friday, with Americas timezone overlap
Ability to work with others as well as independently
Bonus points for…
Experience with backend integration testing
Experience with JavaScript (for working with MongoDB compatibility tests)
Experience with GitHub Actions
Experience contributing to open-source projects and communities
Non-empty GitHub account
Compensation
$4000-8000 per month (you have to pay your own taxes as an individual/private entrepreneur)
Stock options grant or equivalent
Equipment allowance
Home office allowance
20 workdays (4 calendar weeks) of vacation per year
10 holiday days per year
We can't wait to hear from you!
Please mention that you found the job at Golangprojects.com
Apply now!