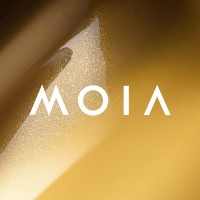 Backend (Rust/Golang) Engineer (m/f/d) - Street Routing Team

at MOIA
🇩🇪

Germany

›

Hamburg
(Posted Jul 25 2022)
Please mention that you found the job at Golangprojects.com
Apply now!
Job description
The street routing team is building an essential part of MOIA's business model. The system helps us safely guide our ever-growing fleet of vehicles through cities and predict accurate ETAs for our customers. By identifying high demand areas inside cities, we want to navigate our fleet most efficiently such that vehicles carrying only a single passenger are avoided and the congestion in cities is reduced.
What you will do
You and your team build and maintain a software system to provide travel times and directions for our vehicle fleet. The travel times directly influence the assignment of customers to vehicles and yield ETAs for our customers. Hence, high accuracy is mandatory and monitoring and improving it is your daily business
In other scenarios, only approximate travel times are required but at a high volume. You will actively participate to develop state-of-the-art routing algorithms and data structures that support approximate travel time queries and continuously monitor and improve the quality of the system.
To reach these targets jointly, you become part of a cross-functional team comprising software engineers with different areas of expertise such as routing algorithms, geospatial computation and data analysis, microservice architecture in distributed systems, as well as Android Development
What will help you to fulfill your role
Solid professional experience in developing highly efficient applications either in Rust or Golang and willing to learn the respective other one.
Having deep experience in developing and designing software for microservice-based environments. Familiarity with Docker, Kubernetes, and AWS managed services for deployments as well as Protobuf, REST, and gRPC for interservice communication is a plus
Be ready to live and breathe DevOps and believe in automated testing, infrastructure as code, and continuous deployment
An understanding of the complexity of algorithms and the desire to dig deep in order to squeeze the last bit of performance out of our systems
Strong interest in working with geospatial data (maps, routes, GPS traces), routing algorithms and routing APIs. Previous experience in this area is beneficial, but not mandatory
You enjoy collaborating and sharing knowledge with colleagues (e.g. pair coding)
We encourage you to apply even if your profile does not meet all the requirements for the role. We embrace individual growth at MOIA.
In case you have questions regarding your application, you can approach the recruiter Ben or the hiring manager Paul directly.
Our Benefits in a nutshell
Competitive salary (including bonus)
Flexible working hours and work arrangements
Budget and monthly expense allowance for your home office setup
Public transport ticket (fully covered) and discount on MOIA rides
Subsidization of a fitness club membership or bike leasing
Continuous learning days, job rotation, trainings and workshops, conferences, and language classes
Mental health trainings, consultation, and company doctor
30 days of vacation
Relocation support
Dog-friendly offices (in our Hamburg location)
Be who you are!
We are a member of Charta der Vielfalt and are actively working on creating a workplace that promotes and values diversity in age, gender identity, race, sexual orientation, physical or cognitive ability, and ethnicity. At MOIA we embrace a culture, where people feel accepted, respected, valued, appreciated, and included.
We offer unconscious bias training regularly for all our employees. Also, we are working on making our hiring process as inclusive as possible, such as ensuring a diverse hiring panel. To reinforce an unbiased screening process, we kindly ask you not to include any photograph in your application.
Our Future Work model
Since we love to collaborate, it is clear to us that we don't want to become a fully remote company, but we also don't need to spend every day of the week in the office to do a great job.
Our current hybrid work approach focuses on adapting to different needs, including increased flexibility that works best for the teams and the individuals with as much self-determination as possible.
Get more insights on how we work on our blog or follow us on Twitter to find out more about our hiring process.
Who we are
At MOIA GmbH, our team of more than 250 employees develops the technical products for our on-demand ridepooling service in the form of an end-to-end integrated product, from hub, fleet, and driver management to passenger and B2B solutions. At the same time, we want to make the vision of an autonomously driving mobility service a reality and plan to bring the first autonomous MOIA vehicle to the streets by 2025.
At our offices in Berlin and Hamburg, international teams of developers, engineers, designers, and strategists work on a shared mission. As a tech company, more than half of our employees are developers. We pursue value-driven development based on our product values of comfort, reliability, safety, and privacy.
We aspire to be a leading company in the fields of rethinking mobility and improving urban transportation by making it more relaxed, more affordable and an entirely positive experience for everyone.
MOIA gets things moving. On a shared journey – towards an easier, smarter, and more meaningful future.
Please mention that you found the job at Golangprojects.com
Apply now!