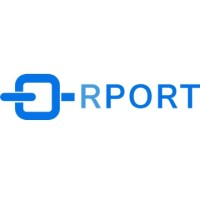 Senior Golang Backend Developer - Freelance / 100% Remote

at cloudradar GmbH
Remote

› 100% remote position (in European timezone)
(Posted Jun 23 2022)
Job description
🎯 We are searching for a senior Golang developer. Pure backend work. 100% remote.
💎 At rport.io we are crafting the next generation open-source remote access and remote management software for heterogeneous landscapes of servers and desktop computers.
Look at https://github.com/cloudradar-monitoring/rport
💪 We are an experienced international team working remotely for more than four years. You will get a warm welcome and many support from the team members.
Together with two colleagues, you will implement all the fantastic features from our roadmap.
🏆 We want to make Rport one of the most widely used open-source software for remote management of servers and desktops.
🧘‍♀️ We are well organized via MS Teams, Youtrack, and Github. Tasks are well-prepared in written. A QA engineer is responsible for testing.
🤑 We pay fast and direct at the end of each month without due date.
👉 Before applying, check if you fulfil ALL the below requirements:
• good English, written and spoken
• max 2 hours timezone difference to Berlin (CEST, UTC+2)
• fix workplace (working while travelling not accepted)
• availability approximately 30 hours per week
• usual work hours 10-17 CEST (fast and direct communication is crucial)
• an officially registered freelance business is required
😀 None-EU freelancers welcome.