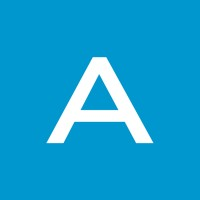 Systems Engineer

at Automattic
Remote

› 🌐 Worldwide, 100% remote position
(Posted Jun 10 2022)
Please mention that you found the job at Golangprojects.com
Apply now!
Job description
Systems Engineer at WordPress VIP
WordPress VIP is the digital platform of choice for the world's top brands and publishers. Our expertise running performant, secure, and stable applications at scale enables our clients to power high-touch digital experiences with ease. Our platform combines the unparalleled WordPress user experience with enterprise-grade infrastructure and world-class support, serving billions of web requests per day. As one of the most used and ubiquitous software platforms on Earth, security and reliability are critical.
We're looking for Systems Engineers to join our fully remote team, where you'll play an essential role in developing, building, and maintaining our growing global infrastructure. If you enjoy solving complex problems and are eager to empower development teams working at some of the most high-profile, high-traffic sites out there, come and join us.
We'd love to chat with you if you have:
Experience with implementing and supporting Kubernetes-based infrastructure.
Experience working on a large-scale system to make it performant, highly scalable, and fault-tolerant.
Experience in Linux systems administration and a deep understanding of how web-related services (load balancers, high availability solutions, web servers, databases, caching daemons, etc.) work.
Proficiency in information systems concepts, system administration, and cloud platforms.
Proficiency with some or all of: NGINX, Docker, PHP, Golang, LUA, MySQL, ELK.
Working knowledge of network technologies such as: TCP/IP stack, IPv6, DNS, Anycast, firewalls (iptables), and TLS.
A passion for open source software.
A willingness to learn!
Great communication skills. We're a distributed team, so frequent and clear written communication is a must.
Self-driven work ethic. You need to be a self-starter who loves taking initiative and seeing things through to completion.
Curiosity and the desire to learn. Our business is changing and growing fast, who knows what will be the skills of tomorrow? Flexibility is key.
Ability to Travel. We value those rare occasions when we meet our colleagues in person. Normally, we require 2–3 non-consecutive weeks of travel per year, usually by plane. Currently, company travel is limited, and travellers must be vaccinated. All travel is optional for now. We're continuing to explore new, remote ways to stay connected.
Benefits
Open vacation policy (no set number of days per year). We encourage all employees to take the time they need for vacation, to pursue their own interests, to stay healthy, and to spend time with friends and family.
Home office setup and coworking allowances. Working from a coffee shop? You can use your coworking allowance for the requisite latte!
We happily provide or reimburse hardware and software you'll need, as well as books or conferences that promote continued learning.
Company-sponsored life insurance.
Open parental leave (includes maternity, paternity, and adoption). If you've been with us for 12 months, your leave is fully paid.
WordPress-branded laptop at your four-year anniversary. A spiffy set of wireless headphones at your seven-year anniversary.
Paid two to three-month sabbatical encouraged every five years.
We cover all costs of company travel, so dust off that passport! Your team will get together one to three times per year in locations around the globe. Note: All company travel is currently suspended due to COVID-19.
Other benefits are country-specific, and include health, vision, and dental insurance; matching retirement/pension contributions; childcare vouchers; income protection; travel insurance; and discount offers.
Please mention that you found the job at Golangprojects.com
Apply now!