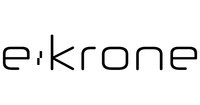 Senior golang backend developer

at eGroup
Remote

› 🌐 Worldwide, 100% remote position
(Posted Mar 23 2022)
About the company
We are a Norwegian-established fintech/blockchain company. We have one of Norway's biggest investors, Morten Klein, which acts as an advisor as well. In addition to working with the development of our Defi platform, we are also making the Nordic's first cryptocurrency index fund.
The company was founded in April of 2021, and we have come a long way since then. Would love to have a chat with you, such that we can discuss your future in our company even more :)
Salary
48000 - 65000 USD USD
Job description
We are a fintech company working on solutions in the blockchain space. We are currently a larger team consisting of 16 employees. The developer team is currently expanding, as we only have 5 developers. Our CTO, Mariusz Nowostawski is one of the most skilled developers in Europe, and have 11 years worth of software engineering education, and a PHD in distributed system. This is a great opportunity to come and work alongside some of the greatest minds in the industry. https://www.linkedin.com/in/nowostawski/
Our blockchain solution is a merger of a centralized and decentralized cryptocurrency exchange, mainly working on solving and scaling some of the blockchain identity problems that come with Defi. Our intention is to leverage SSI (self-sovereign identity) to further allow bigger flows of money to enter DeFi and the Crypto space in general, in a clean way. An example of this is bringing the standard decentralized AMM liquidity pools to a centralized exchange with optional KYC through the centralized platform or leveraging blockchain identity solutions through SSI.
If you consider yourself a true senior golang developer, please reach out so we can have a chat. If you have any skills in functional programming such as Haskell, that is a bonus.